Last Updated on January 23, 2023 by Ines
This is the 1st part of our pregnancy week-by-week guide, where you can learn what to expect when you're in your 1st week of pregnancy.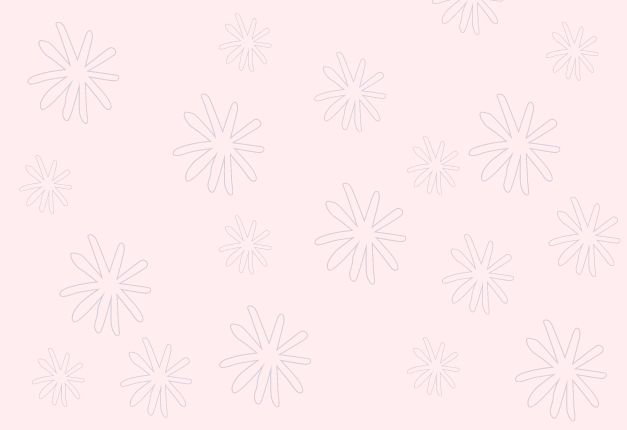 Week-By-Week Pregnancy Guide
WEEK 1
Congratulation, you are pregnant! But are you really? Interesting fact … if you are sure that you are pregnant, you are not in your 1st week of pregnancy anymore. Actually, it is more likely that you are already in the 3rd or 4th week of pregnancy. Wait, what?
Yes, I know you are confused, so let me explain.
OBs calculate the beginning of pregnancy from the first day of your last period. Why? Because it is extremely hard to pinpoint the precise moment of the conception. On the contrary, the starting date of your last period and the length of your menstrual cycle are well known. So, according to those data, they can estimate your pregnancy due date more accurately.
Therefore, from a medical point of view, in the first week of pregnancy, you are actually not pregnant yet. You will conceive your baby only in the week two or three, depending on the length of your menstrual cycle. Meaning, given the time of conception, it would be more accurate to talk about "minus two weeks of pregnancy".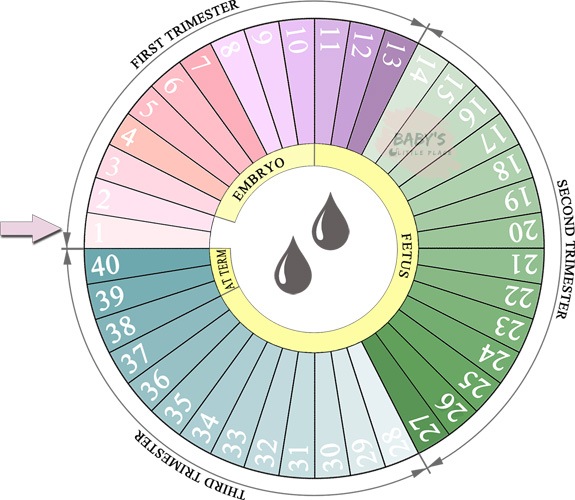 You at 1st Week of Pregnancy:
Everything in your body is the same to previous months. The difference occurs only during the next ovulation. That is about 14 days later when the egg will be fertilized.
Pregnancy, childbirth, and parenthood will have a profound effect on your relationship with your family, especially with your partner. You can use the time before conception to talk about the changes that will follow and the challenges that may arise. Now is the time to face any doubts or uncertainties.

Pregnancy symptoms in week 1:
Given that you are not actually pregnant yet, your symptoms are the same as during your regular period. The most common are the following symptoms, which can last from three to seven days:
Vaginal bleeding
Headache
Mood swings
Lower back pain and cramps
Bloating
If you want to get pregnant as soon as possible, this is the best time to start. Towards the end of the first week and the next few days, your chances of getting pregnant are the biggest!
Keep in mind that sperm can "survive" in the body for up to 6 days, so you can start having more frequent sex before the first signs of ovulation.
Now is the time to think and plan your pregnancy. I recommend you start taking care of your health and well-being even more than before. It is essential to start taking prenatal supplements with folic acid, vitamins, and minerals.
Folic acid prevents the development of certain anomalies, especially neural tube defects in the fetus. It is best to start taking it while planning a pregnancy, or at least from the first day you find out you are pregnant.
---
Things you should avoid:
Avoid smoking, alcohol, and taking unnecessary medications!
Smoking can cause changes in the blood vessels, more specifically changes in the placenta, which cause limited oxygen flow to the baby. This can affect the fetus's development and can be the reason for premature birth or complications during labor. It is also recommended to avoid passive smoking or staying in smoky rooms.
Women with chronic diseases should consult about their medications. If their drugs are potentially dangerous to the baby, they can replace them with less harmful or harmless drugs before conceiving a child.
---
Baby's Development in the First Week of Pegnancy:
As I explained above, there's no baby yet during your first week of pregnancy.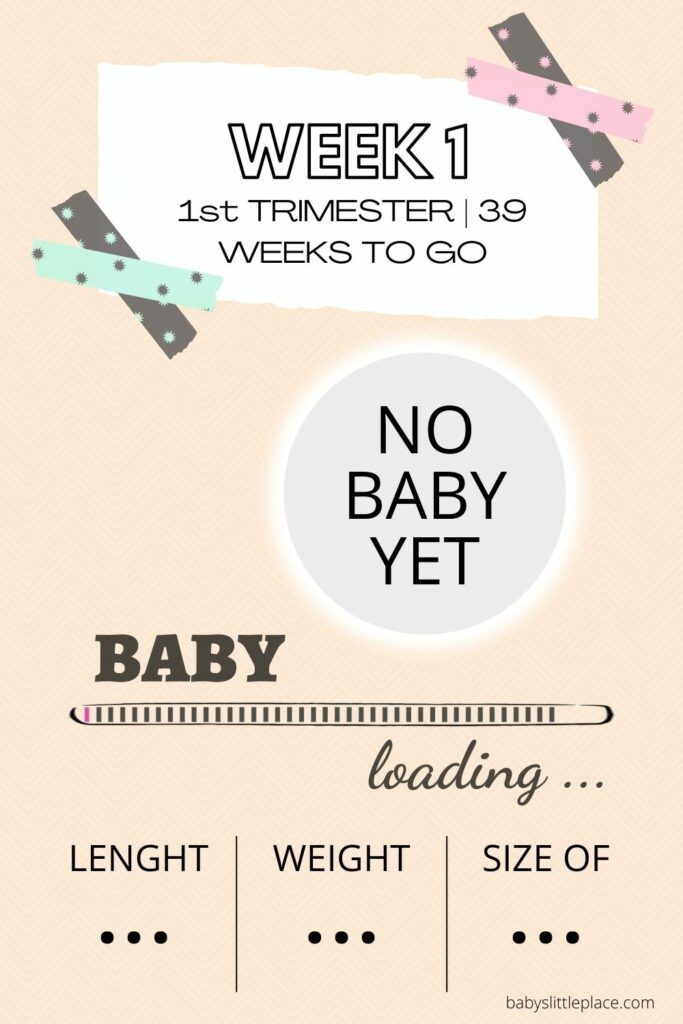 How big is your baby at 1 week pregnant?
There's no baby to be measured yet.
---
1st-week pregnancy checklist:
Start taking prenatal supplements.
Begin with a diverse and healthy pregnancy diet.
Stop smoking and drinking alcohol!
Do not drink too much coffee.
Take a closer look at your menstrual cycle to determine your fertile days, when you have the highest chance of getting pregnant.
Many pregnant women experience teeth problems, so include a visit to the dentist in your pregnancy planning.
Think about a chlamydia test, a swab of the cervix. In case of infection, you can do antibiotic therapy before the start of pregnancy.
---
MEDICAL DISCLAIMER
All information and resources found on www.babyslittleplace.com are based on the opinions of the author unless otherwise noted. All information is intended to encourage readers to make their own nutrition and health decisions after consulting with their healthcare provider.
All information contained on this website, including information related to medical matters, health issues, treatments, and products, serves only for informational purposes. It is not intended to replace the advice of your own doctor or specialist.
The information on this website is not intended to diagnose health problems or prescribe medications.