Last updated on January 23rd, 2023 at 05:44 pm
Are you pregnant for this Christmas? See the benefits of being pregnant during the Christmas and New Year holidays. There are privileges that others might even envy you.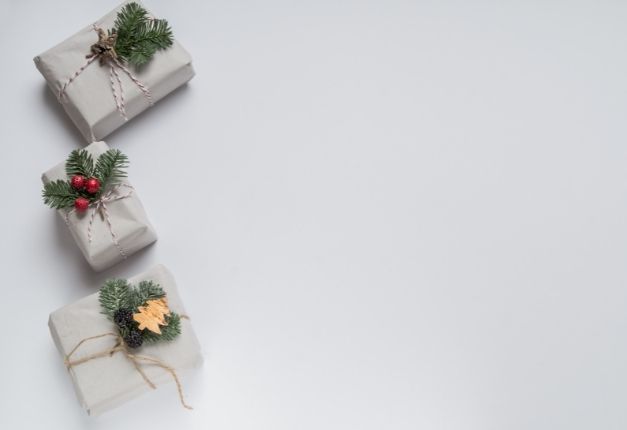 Pregnant at Christmas
7 Benefits of Being Pregnant During the Holiday Season
Christmas holidays can be stressful for anyone, let alone the pregnant woman who is already more sensitive. However, your pregnancy can add to the joyful and relaxed Christmas without the holiday rush and hustle.
Pregnancy doesn't bring only pregnancy-related problems! It also provides specific bonuses that you can take advantage of without a guilty conscience.
1st benefit of being pregnant at Christmas:
You can wear cozy clothes all the time

!

No matter what you wear, you will get tons of compliments! So dress comfortably and enjoy!

There are various cozy maternity clothes, from maternity sweatpants and yoga pants to sweatshirts and tops. People will notice your bump and glow, not your clothes!
2nd benefit:
Steal Christmas by spreading the holiday cheer with a pregnancy announcement
Maybe someone will secretly accuse you of stealing Christmas, but let's face it – Christmas is an ideal opportunity to share the good news with your extended family and friends.
Christmas holidays offer numerous beautiful and cute ways for a pregnancy announcement.
Announce the good news by gifting a unique Baby On The Way Christmas Ornament. Such pregnancy announcement ornament will become treasured keepsakes for years to come! Or you can choose one of the many Christmas pregnancy announcement T-shirts with exciting and funny prints.
Even if you do not meet your family and friends this year, you can surprise them by sending a pregnancy announcement Christmas card. Or you can record a special Christmas video with your partner, in which you reveal your most significant and most beautiful Christmas present. What else can compete with the new life growing in your tummy?
3rd benefit of Christmas pregnancy:
One more reason for online shopping!
Covid-19, winter, crowds, pregnancy … more than enough reasons to do your Christmas shopping online.
All gifts may not be as perfect as in previous years when you could visit multiple stores to find the perfect gift for everyone. But that doesn't mean you didn't choose this year's presents with care and love.
And yes, even a Christmas present sent by mail can be very personal, especially if you attach a greeting card or a card with content that you put together from the heart.
4th benefit of being pregnant during Christmas:
Enjoy food without a guilty conscience!
Pregnant women have a very sensitive taste, meaning you will enjoy all those sweet and insanely delicious Christmas dishes even more!
And while a pregnant woman doesn't have to eat for two, treat yourself with an extra piece of your favorite dessert. Finally, you can enjoy it entirely without a guilty conscience!
However, do not forget that you have to avoid particular foods. So avoid it and focus on all those goodies that will not harm your baby even if you overdo it.
5th reason why is great to be pregnant in holiday season:
Baby Gear
Black Friday, Christmas, and baby showers are perfect for stock with baby gear. Even though your baby isn't here yet, you can expect holiday gifts for her. 
Baby gear is generally a hot ticket item on Black Friday. You can save quite a lot!
6th benefit of Christmas pregnancy:
Pregnancy emotions & Christmas magic!
In combination with pregnancy hormones, Christmas longing, shorter days, and separation from the wider family can quickly lead you to cry and sadness when even your partner's hug and Christmas lights can't comfort you.
Use the emotional sensitivity to awaken pleasant feelings – children's joy, positive emotions, affection, charity, and love. Indulge in the developing feelings of motherly love!
Christmas can be highly romantic and full of love, so make the most of your pregnancy hormones and open your heart wide as possible!
7th benefit:
Finally, you can say NO without a guilty conscience!
If the answer "I don't like it now." during the Christmas and New Year holidays usually falls on deaf ears (especially with moms and mothers-in-law), they will surely leave you alone now that you are pregnant. Your bump is your new excuse, so take full advantage of it!
Pregnant women can suffer from morning sickness and other pregnancy-related problems. They do not like certain foods and can generally be more sensitive.
So take advantage of your state and finally say NO without feelings of guilt. If not for yourself, do it for your baby, who not only receives all the food you eat but also feels all your emotions.
That's why it's essential to feel good, even if your mother-in-law is offended, because you don't want to try her new cake.
---