We've rounded up the best bassinet mattresses of 2023.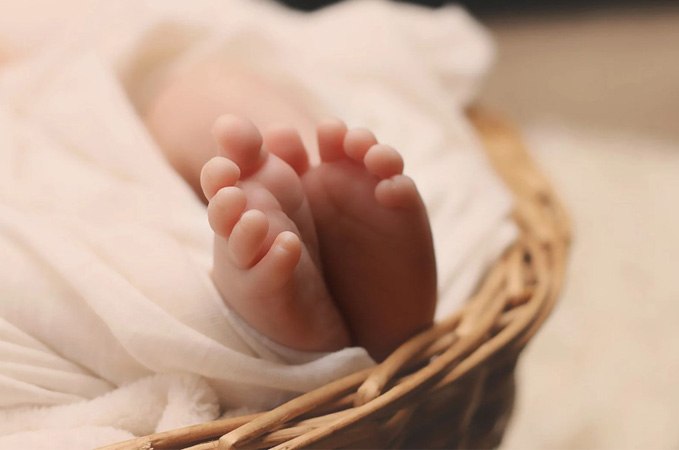 → PART 8 ←
Bassinet Mattress Guide
Best bassinet mattresses
Finding a bassinet mattress replacement is not as easy as buying a full-size crib mattress. Why? 
The size of cribs and their mattresses is standardized, i.e., any standard crib mattress fits into any full-size crib, giving you numerous choices. Unfortunately, that's not the case with bassinet mattresses! 
We've gone to great lengths to find the best bassinet mattresses that fit the majority of popular bassinets. However, numerous bassinet brands sell models of different shapes and sizes, so making a list of mattresses that suit all bassinets on the market is practically impossible.
Tips For Choosing The Right Bassinet Mattress
We want to ensure your baby is safe while sleeping, so look at the following tips for choosing a proper mattress for your bassinet.
Key features in searching for the best bassinet mattress:
Other important mattress features:
Best bassinet mattresses in 2023
These are the best baby bassinet mattresses in terms of quality and specifications. However, check their dimensions, as they might not fit in your bassinet.
If your bassinet doesn't take any of the best mattresses below, follow our tips on finding one. Read our baby bassinet mattress guide, and I am sure you will find a perfect mattress for your bassinet too.
Best Bassinet Mattress for 15×30 inches Oval Bassinet:
Moonsea Baby Bassinet Mattress
---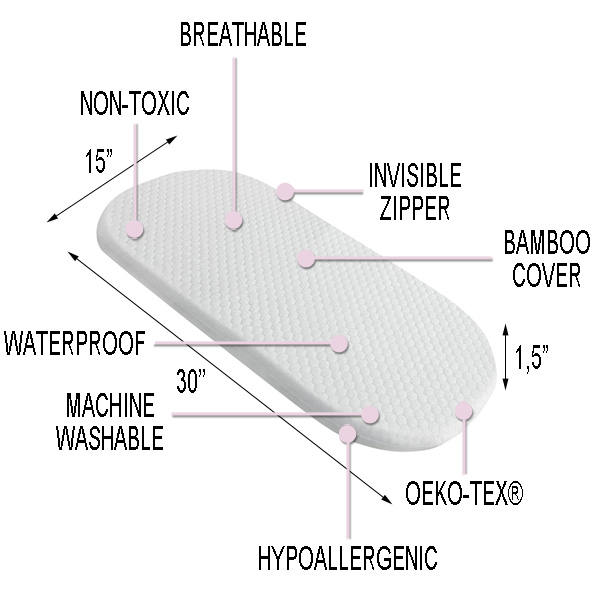 Best Replacement Mattress for the HALO Bassinet:
HALO DreamWeave Breathable Mesh BassiNest Mattress
---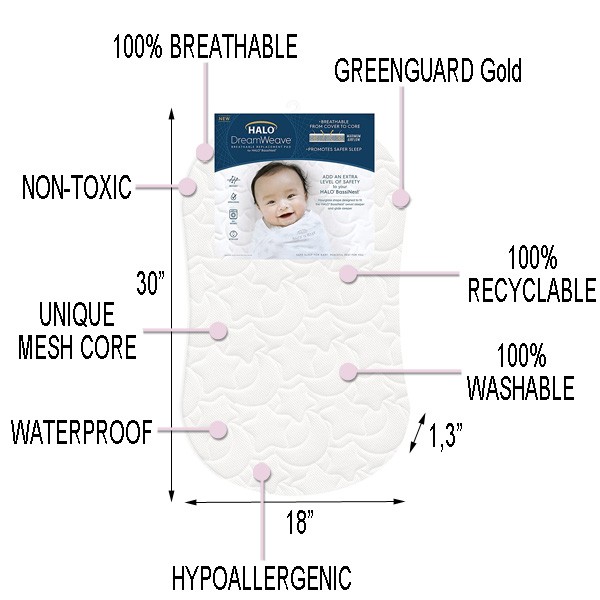 Best Replacement Mattress for the SNOO Bassinet:
Wholesome Organic Baby Mattress for SNOO Smart Sleeper Bassinet
---
Other Great Bassinet Mattresses:
---
Co Storage Mattress Pad for Bassinet
Fisher-Price Bassinet Replacement Mattress Pad