What is a 4 in 1 convertible crib?
Last Updated on September 3, 2020 by Ines
What is a 4-in-1 convertible crib?
All convertible models grow with your child. But, what is a 4-in-1 convertible crib? A 4-in-1 convertible crib is a baby crib, which can transit into the largest number of different beds. It converts into three bigger beds. So, the number 4-in-1 means you get four different beds in one!
A 4-in-1 crib is the most popular convertible model, but also requires the most additional parts! While you don't need anything for the conversion into a daybed, you need a safety guardrail for a toddler bed and a full-bed frame for its final conversion.
Few facts about 4-in-1 convertible cribs:
Such cribs, convert into a toddler bed, daybed, and into a final full-size adult bed.
A 4-in-1 convertible crib can be even a lifetime bed for your child!
Most convertible cribs are made of wood, but you can get a metal or acrylic model as well.
---
4-in-1 crib conversions
You get a crib which you can convert into:
toddler bed
daybed
full-size bed

TODDLER BED
The crib converts into a toddler bed by removing the front rail and placing the crib's mattress into the lowest position. Some toddler beds have an additional safety guardrail others don't. For those who have it, you either get it with the crib, or you have to buy it separately.
I prefer toddler beds with a safety guardrail as I feel more comfortable my toddler won't fall out of the bed. However, many parents and their toddlers don't miss it at all. That's why a 4-in-1 convertible crib without a guardrail is not necessarily worse from those who have it.
The difference between a toddler bed and a daybed on models without safety guardrail is not significant at all. They differ only in the mattress position. It's set on the lowest position on a toddler bed and raised on a daybed.
The conversion into a toddler bed on models with a safety guardrail is the same, only with an extra guardrail's installation on the front.
Things to consider:
does your preferred 4-in-1 convertible crib possesses an optional toddler safety guardrail
if it does, is it included, or you need to buy it separately
how much does it cost
where can you buy it
Baby's Little Place tip: If you have to buy a safety guardrail, buy it at the same time as a crib. Sometimes you get a discount if you buy the whole package. When it's the time for the conversion, you will have it at hand. And last but not least, after some time, it might not be on stock anymore.
---
DAYBED
A daybed is the only conversion, which is the same for all 4-in-1 models. It doesn't require any additional parts or extra purchases, and the mattress is the same one, as in the crib and toddler bed.
You get it by removing the toddler's safety guardrail and placing the mattress into the higher setting. If your model doesn't have a safety guardrail, all you have to do is set the mattress up.
---
FULL-SIZE BED
For a full-size bed, pieces of the crib combine to serve as a headboard and footboard. For some models, you have to use them both, with others only a headboard.
You need to buy a full-size conversion kit and a fitted full-size mattress, for all 4-in-1 convertible cribs, of all brands. The conversion kit contains a full-size bed frame and mattress pad.
Things to consider:
what is the price of a full-size conversion kit
where can you buy it
Baby's Little Place tip: Think carefully if you will convert the crib into a full-size bed. If you are certain, go for it! Many parents love them! But if you are not sure, you can think about 3-in-1 convertible cribs as well. That's how you will have a wider selection to choose from.
---
The shape and size of 4-in-1 convertible cribs
Convertible cribs are available in all shapes and both sizes. You can choose between mini and full-size convertible cribs. Most models are rectangular, but you can get an oval 4-in-1 convertible crib too.
There are also special versions of convertible cribs such as combo cribs and convertible cribs with under crib drawer. Combo crib is a convertible crib with an attached changing table. It converts the same as a standard 4-in-1 convertible crib, where in the last conversion, a detached changing table transforms into a convenient nightstand beside the full-size bed.
RELATED: What is a convertible crib with an attached changing table?
---
Is a 4-in-1 convertible crib a safe choice for your baby?
All cribs must go through rigorous testing before they are placed on the market. They must be sturdy, without dropping sides. CPCS (Consumer Product Safety Commission) banned selling the cribs with drop sides, as they are not safe!
So, in theory, all new cribs are safe but read carefully if your preferred model meets all safety requirements anyway. You can also check up our list with the best convertible cribs of this year, where are only models that meet or even exceed all safety standards set by the government!
---
Other Types of convertible cribs
You can also pick a 2-in-1 or 3-in-1 convertible crib, which has fewer conversions. But particularly 3-in-1 models, such as Babyletto's 3-in-1 convertible cribs, are extremely popular and desirable amongst parents!
You can even get a 5-in-1 model. But let the higher number doesn't delude you. Manufacturers named them 5-in-1 because of the last conversion into a full bed. A 5-in-1 model has two versions of a full bed. You can decide between a full-size bed with or without the footboard. It's the same as a 4-in-1 convertible crib!
Number 5 is just a marketing trick. It is an attempt to sell more cribs and does not offer any benefit for you. The consumer sees number 5 and thinks he will get more for the same price.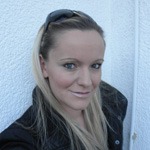 Hello!
I am the founder of Baby's Little Place. I'm a mom to the one-year-old daughter and I know how overwhelming could be when you are looking at things and tips for a new baby, especially if you are a first-time parent. That's why I set up this site…because I want to do something I am passionate about, as well as I want to help new parents and parents to be.

I hope you enjoyed reading my article! If you have any questions or comments, please leave them down below. I will be happy to discuss it with you!
---
---