Last updated on January 23rd, 2023 at 04:22 pm
Baby bassinets are available in various sizes and shapes, and so are their mattresses.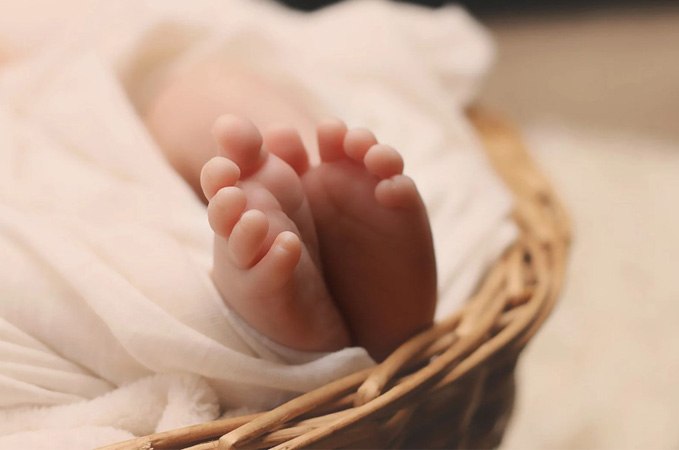 → PART 4 ←
Bassinet Mattress Guide
THE SIZE
Take a look at full-size cribs and their mattresses. The government regulates both, the internal crib's dimensions and mattresses' size so that any standard crib mattress fits any full-size crib. Thus finding a tight-fitting mattress is not a problem at all. You can choose between different brands, materials, quality, etc. All mattresses fit perfectly into any full-size crib.
Unfortunately same doesn't apply to bassinets and their mattresses!
The government does not regulate the size of bassinets and their mattresses. Therefore, they are available in many sizes and shapes!
If you need a replacement mattress, be extra careful and double-check its dimensions before purchasing!
While you can easily find a replacement mattress for well-known bassinets, such as the HALO BassiNest Swivel Sleeper or 4moms mamaRoo Sleep Bassinet, that's not the case for less-known models.
Why? Firstly, manufacturers find it challenging to adapt to each bassinet individually. And secondly, selling mattresses for less known bassinets wouldn't be profitable, so they generally do not make them.
A mattress must fit snugly into the bassinet! Just like in any other baby bed (crib, Pack 'n Plays, etc.).
Do you have to buy a bassinet mattress separately?
No, not for a new bassinet. A bassinet mattress of the right size, firmness, and thickness must be included in the purchase.
The fact that the government doesn't regulate their size does not mean that bassinets' safety is not regulated at all! Bassinets must meet specific federal standards, which also specify the requirements for their mattresses.
The Federal Safety Standard for Bassinets and Cradles states every bassinet must already come with a mattress properly tested to be safe for the bassinet in question. That reduces the risk of accidents caused by the incorrect mattress size.
When it comes to bassinets, you can't pick any mattress you like. There is a big chance it won't fit perfectly into your bassinet!
If you decide on a new bassinet, you do not need to purchase a mattress separately. You will get it with a bassinet!
---
Is the mattress in your bassinet of the right size?
Most bassinets measure about 30 to 33 inches in length and 15 to 18 inches in width. Thus, most bassinet mattresses are of these sizes too. But that doesn't mean they all fit into every bassinet with such dimensions.
A new bassinet comes with a perfectly fitting mattress. Still, there is nothing wrong with ensuring everything is in order when you assemble the bassinet.
But if you have a replacement mattress or a second-hand bassinet with a mattress of unknown origin, you have to double-check its size!
Place the mattress in the bassinet and take a close look at it. The mattress in the bassinet shouldn't bulge outward, bunch up, or wrinkle. This indicates it is probably too big for your bassinet. There shouldn't be a gap between the mattress's edge and the bassinet's side. If a gap is bigger than two fingers, your mattress size is too small.
How to find the right size mattress for your bassinet?
Bassinet mattresses usually don't need to be replaced. However, if the mattress's quality, shape, or firmness is somehow compromised, it might be time for a replacement.
Replacement Mattress for your Bassinet
When purchasing a new bassinet mattress, you have four options. Some are more reliable than others. Some are also more expensive than others.
You can opt for a:
1. Mattress from the bassinet's manufacturer:
We strongly recommend using the mattress from your bassinet's manufacturer. If you need a replacement, contact the manufacturer, provide them with your exact bassinet model number, and order directly from them.
2. Custom-made mattress:
Your second option is a custom-made mattress. Some mattress manufacturers can provide custom-sized mattresses, but they are usually more expensive.
3. Third-party mattress made for a particular bassinet:
The third option is a third-party bassinet mattress made specifically for a particular bassinet. Some mattress manufacturers sell models made specifically for bassinets of certain brands. However, these are mainly models for the best-selling bassinets on the market.
4. A mattress with exact dimensions as the original:
If you are lucky, you may find a mattress that is not explicitly classified for your bassinet but has the exact dimensions and specifications of the original. Such a mattress must be certified as safe for the baby and have the right firmness and thickness. However, it is not tested to fit perfectly into your bassinet!
Only the mattress provided by the bassinet manufacturer has undergone all safety tests and is proven to be the right size for the bassinet it comes with.