Last updated on January 23rd, 2023 at 11:10 am
Best baby crib brands of 2023
Newborns and young babies sleep more than half a day. That's why is providing a safe sleeping environment one of the most important tasks of new parents! Yes, when buying baby essentials, safety must be our number one priority, but I know the aesthetic look of the nursery is important too. For sure, it was for me! And our top 5 baby crib brands have the whole package!
But the crib market is enormous, so the best baby crib brands must offer more than just a safe and beautiful design! It must provide a versatile selection of different cribs. Their cribs must be available in different styles, finishes, and if possible match with a lot of nursery furniture.
The best crib brands on our list offer their own lines of nursery furniture, which matches perfectly with their cribs. You can select amongst different nursery gliders, changers, drawers, and other juvenile furniture. That is great, but it was not one of the criteria in our decision.
I love the fact that all baby crib brands on our list offer cribs for reasonable prices. And I can assure you that crib brands with $1000 cribs and more are no better than those on our list!
---
Our favorite baby crib brands
Babyletto
DaVinci
Delta Children
Storkcraft with Graco
Dream On Me
Babyletto, a modern baby crib brand

About the Babyletto crib brand:
Babyletto was established in 2010, so it's a relatively new baby crib brand. But during that time, Babyletto's cribs won the hearts of many parents.
With their timeless design that blends modern with retro style, Babyletto's cribs are especially popular among modern families.
Babyletto is also a member of Million Dollar Baby Co. brands, which is very well-established in the baby crib industry.
Their cribs cost a little more than other crib brands on our list, but Babyletto stays one of the best-selling baby crib brands on the market anyway. Numerous positive reviews, and the fact that most parents do not regret their purchase also speak for themselves!
Their best-selling model is Babyletto Hudson 3-in-1 convertible crib, but we had noticed that more and more parents decide on a Babyletto Maki, which is one of the best full-size folding cribs on the market.
Babyletto strives to produce functional and aesthetic nursery furniture. They focus on smart convertible design, which enables the furniture to grow with your baby.
And the most important, Babyletto's priority is your child's safety! Their baby cribs meet or exceed all federal safety standards to provide you with the highest quality products possible.
SAFETY:
Babyletto's furniture meets voluntary ASTM standards in addition to CPSC regulations. It is made of renewable materials, including sustainable New Zealand Pinewood, lead and phthalate-free finishes, CARB II compliant MDF, and recycled cardboard packaging.
ECO-FRIENDLY:
Another thing we like about Babyletto is its focus on eco-friendly manufacturing. With solar panels, electric vehicle charging stations, and aggressive recycling programs in both, manufacturing and administrative facilities, they are committed to the earth extends beyond the factory.
Babyletto's top-rated baby cribs:
Our favorite cribs of this brand with links to their reviews
---
DaVinci, a well-establish baby crib brand

About the DaVinci crib brand:
DaVinci is another well-known and trustworthy brand, which is part of a Million Dollar Baby Family (MDB Family). It is older than Babyletto, with a few classic and timeless products.
MDB Family was established in the year 1990 and become a leader in the juvenile furniture industry. Besides DaVinci and Babyletto, MDB Family provides baby products under the brands' Million Dollar Baby Classic, Franklin & Ben, Nursery Works, and Ubabub.
DaVinci's most recognizable product is, without a doubt their Kalani 4-in-1 convertible crib. Kalani is a standard-size convertible crib that converts from a baby crib to a toddler bed, daybed, and the final adult bed. Because of so many new crib models, Kalani's sell dropped a little in the last few years, but it stays one of the best-selling, full-size cribs anyway!
Of course, DaVinci doesn't rest on its laurels. They have a large assortment of different cribs, plus a more and more popular Carters by DaVinci line of modern nursery furniture.
You can choose between mini or full-size cribs, bassinets, combo cribs, or cribs with under-crib drawer. You can also decide on DaVinci's matching furniture, with a great selection of different drawers, changing tables, and other baby furniture.
Another DaVinci crib I want to mention here is a vintage-inspired Jenny Lind 3-in-1 convertible crib. Jenny Lind is a beautiful, unique-looking crib that is not only convertible but it's on wheels as well. If you need such a crib, I recommend you read our DaVinci Jenny Lind review to find out more about it.
SAFETY:
The safety of all baby crib brands on our list is unquestionable, otherwise, they would not be even close to the best crib brands.
DaVinci's products meet or even exceed all required safety standards! All DaVinci's furniture meets voluntary ASTM standards in addition to CPSC regulations. DaVinci also created its own rigorous quality control program to stay ahead of industry standards.
My favorite DaVinci's cribs:
Top cribs of this brand with links to their reviews
---
Delta Children, an affordable baby crib brand
About Delta Children crib brand:
This brand belongs on our list of the best baby crib brands without a doubt. Delta Children offers a wide selection of different cribs, for reasonable prices. But their winner is surely a mini portable crib. So many parents and grandparents decide on this mini crib, and they are not disappointed.
Delta Children mini portable crib is a perfect choice for grandparents' house. It is on wheels and folds up really small when it is not in use. If you are on the market for a great mini portable crib, this one is worthy of your attention!
Delta Children is one of the world's leading crib manufacturers. It is a family-owned company, which is on the market for more than 50 years. They stick to the vision of their great-grandfather, to offer stylish children's products backed by quality and safety, at prices every family can afford.
Delta Children is not focused only on cribs, as it offers other nursery furniture, toddler and twin furniture, and baby gear too. You can decide on their crib mattresses, which are as is typical for Delta Children safe and affordable as well.
SAFETY:
Their products meet and exceed all federal safety standards! And that is not all! Delta Children's team also works closely with leading safety organizations, like JPMA and ASTM to create industry standards that ensure your little one's safety.
CHARITY:
I love their mission to provide a safe place for every baby to sleep. And I am not talking only about manufacturing safe products, but about Delta Children's commitment to charity. They had already donated more than $4 million worth of products to families in need.
Delta Children's best cribs:
The best cribs of this brand with links to their reviews
---
Storkcraft and Graco, a perfect collaboration

About Storkcraft and Graco baby crib brands:
Storkcraft is another great family-owned baby crib brand. Storkcraft's story began with one parent who wanted only the best for his child. That was more than 70 years ago!
Storkcraft's founder Morris Feldstein wanted the safest, most practical crib, with a beautiful design. As he didn't find it on the market, he had built it by himself.
Storkcraft puts a lot of effort into designing functional baby furniture that grows with your child. But safety is their no1 priority! Their cribs meet or even exceed all required safety standards! Cribs are JPMA certified, reach all ASTM standards, and are approved by CPSC.
CHARITY:
Storkcraft is committed to charity by partnering with several organizations to donate cribs, mattresses, and change tables to families in need. Love it!
The Graco:
Storkcraft also manufactures baby cribs for Graco, which is a well-established baby product brand. Graco's motto is making parenting easier with intuitive, long-lasting, and safe solutions for your family.
Graco is best known for its famous line of Pack N' Play Portable Playards. But they wanted more! Because of the same vision, they partnered with Storkcraft, which provides them with safe, functional, and affordable baby cribs.
Top-rated Strokcraft's cribs:
Our favorite cribs of this brand with links to their reviews
Our favorite Graco's cribs:
Our top-rated cribs of this brand with links to their reviews
---
Dream On Me affordable & reliable baby crib brand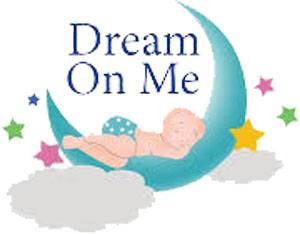 About this crib brand:
Dream On Me is a part of the DOM Family, which is the designer, manufacturer, and supplier of quality baby products.
DOM Family is a family-owned and operated business that combines four brands. Besides Dream On Me, they also own Mia Moda, Evolur Baby, and Rest Assure Baby brands.
While other DOM's brands focus more on other baby products, Dream On Me focuses on manufacturing safe and usable baby cribs and crib mattresses.
The DOM Family started its journey in the 80s. They were selling children's clothes and juvenile products like cribs, mattresses, comforter sets, etc. However, the year 2000 was definitely a turning point for them. At the beginning of the new millennium, DOM Family opened their own design studio and started designing their own baby furniture.
They never looked back! Dream On Me is a proud owner of innovative patents for two mattresses and a large selection of baby furniture.
Dream On Me cribs are considered affordable, with a good value for the price. It offers the great versatility of different baby crib models. From mini and full-size cribs to convertible, portable, and even combo cribs, however, their best-selling baby crib model is certainly their full-size folding crib.
Dream On Me full-size folding crib is suitable for everyday use, and an excellent choice for grandparents' house. Because it is a full-size model, you can use it longer than mini cribs. And when the crib is not in use, you can easily fold it up and store it in a small place.
Dream On Me's best-rated cribs:
Top cribs of this brand with links to their reviews
---