Struggling to find the perfect gift for your expecting wife this Valentine's Day? Then check out our list of the best Valentine's Day gifts for pregnant women in 2023. I'm sure it will help you find the perfect gift for your love!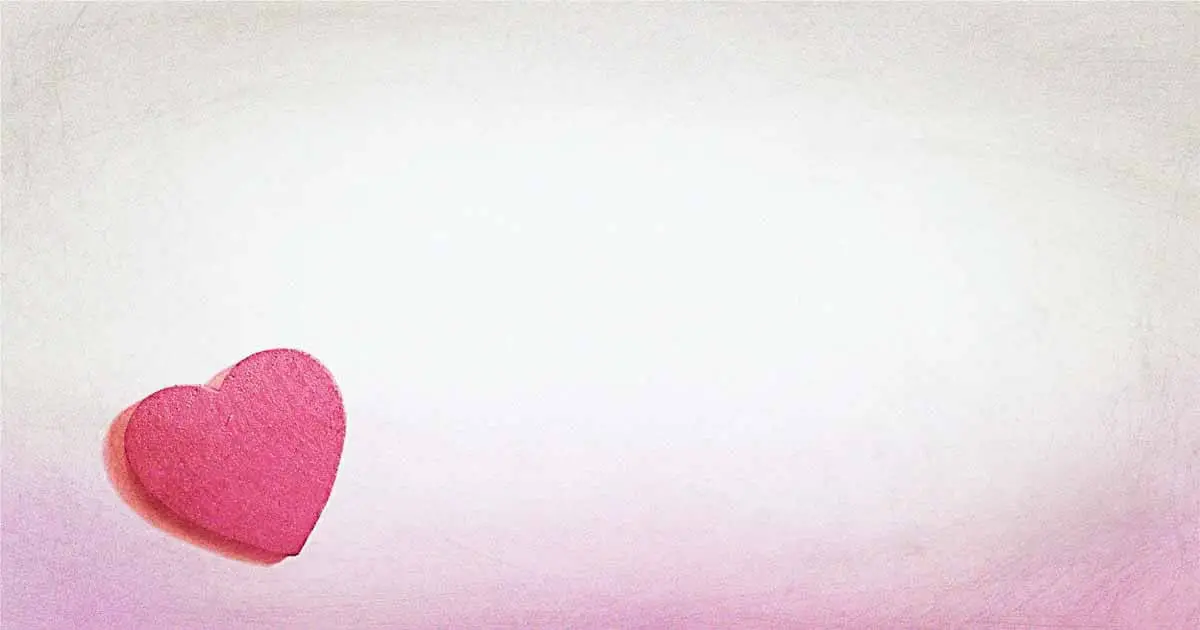 Top-Rated Valentine's Gifts for Pregnant Women
Baby's Little Place Top Picks
Valentine's Day is a perfect opportunity to show the pregnant women in your life some extra love and appreciation!
However, when choosing the best Valentine's Day gift for a pregnant woman, you shouldn't forget that her needs may have changed slightly this year.
Top 3 Valentine's Gifts for Pregnant Women
Best Valentine's gift under $50
Mommy-Baby Set
Best Valentine's gift under $100
Bump Boxes
Best Valentine's gift above $100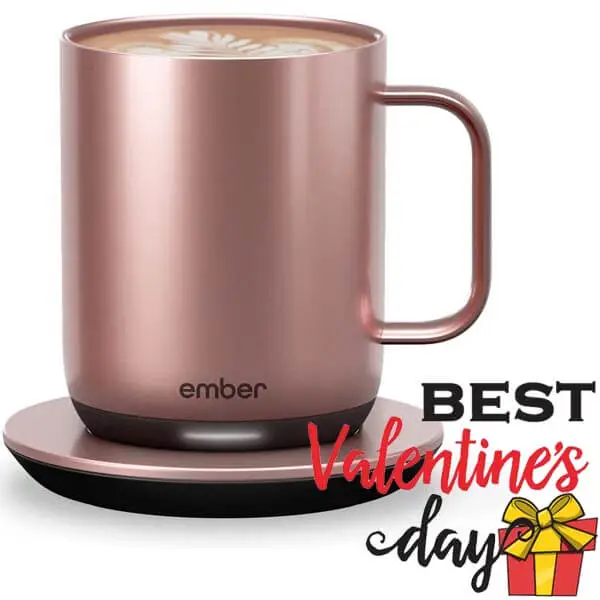 Ember Mug
Although some traditional Valentine's Day gifts are a good choice, we suggest you rely on more than just them.
Certain smells from flowers and perfumes, even if previously pleasant to her, can cause nausea or vomiting now. If your pregnant lady is experiencing fatigue, skip the romantic dinner in the restaurant. Pregnant women shouldn't drink alcohol, so champagne is also a big no this year. ….
When choosing the best Valentine's Day gift for your pregnant woman, consider her current state and needs, and I am sure you will pick one she will treasure for years to come!
---
Best Valentine's Gifts for Pregnant Women in 2023
These are our favorite Valentine's Day gift ideas to help you make your pregnant lady happy.
1. Maternity Pillow
---
Getting a good night's sleep can be more difficult during pregnancy. A quality maternity pillow contributes to better sleep by supporting and comforting pregnant women, making it one of the best Valentine's gift ideas for a pregnant woman.
Maternity pillows support the head, neck, back, and belly and can be used in various sleeping positions. They can also help to alleviate common pregnancy-related aches and pains, such as back pain and sciatica.
You can pick a model in a "C" or a "U" shape and choose between various materials, including memory foam, down, and polyester.
2. Prenatal massage
---
This can be a great Valentine's gift for expecting mothers. Prenatal massage can help to alleviate many of the discomforts associated with pregnancy, such as back pain, headaches, and swelling.
Additionally, prenatal massage can help reduce stress and promote relaxation, which can benefit both the mother and the baby.
However, before buying a massage, you should know if your pregnant woman has any massage restrictions or other contraindications.
3. Bump Boxes
---
For just over $50, you can get a neatly packaged Bump Box that makes a thoughtful and useful gift for any pregnant woman. Depending on the box you choose, it can include items like mommy belly stickers, a water bottle, belly butter, an anti-nausea band, a wooden massager, and more.
You can choose from three Bump Boxes full of carefully selected products designed to pamper pregnant women in each trimester.
What is in each gift box?
4. Maternity Photoshoot
---
Memories are the best present! A gift certificate for a maternity photoshoot is a Valentine's Day gift a pregnant woman will remember for the rest of her life.
A maternity photoshoot uniquely documents the pregnancy and creates beautiful memories that will last a lifetime. Having professional photos taken during pregnancy can also be an empowering and confidence-boosting experience for a woman.
However, keep in mind that not everyone may feel comfortable with this idea. Some women may not feel confident with their appearance during pregnancy, so it's important to talk to the expectant mother and ensure she is comfortable with this type of gift before arranging a photoshoot.
Find a professional and experienced maternity photographer who can create beautiful and tasteful images that she will treasure. And make sure to give the pregnant woman the option to choose the type of photoshoot she would like. Professionals usually offer a studio, outdoor, or even some more creative concepts to choose from.
5. A Book To Make Her Laugh
---
There Are Moms Way Worse Than You: Irrefutable Proof That You Are Indeed a Fantastic Parent, by Glenn Boozan
This book is a hilarious and reassuring gift for every mom. The book's message is that we are all doing our best regarding motherhood. It tells the pregnant woman that it's time to stop worrying – because she's a great mom.
So, if your pregnant woman likes to laugh but already feels the pressure of being the perfect mom, this book could be an excellent Valentine's gift.
It includes facts about animal mammas doing their best, offering a funny reality check on what constitutes "good parenting."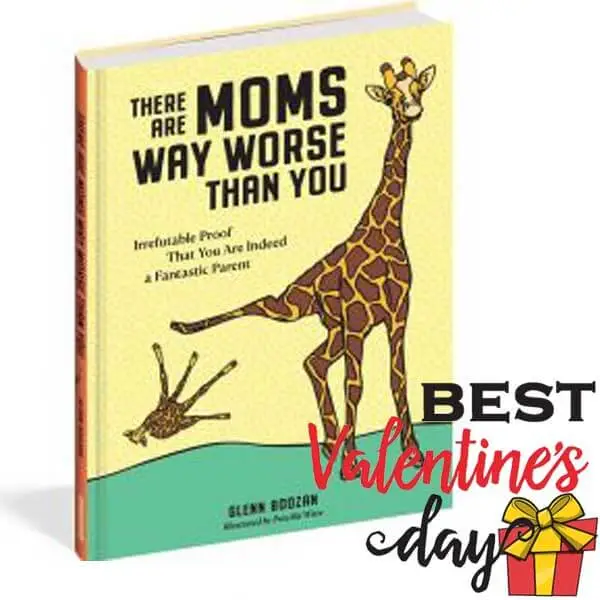 There are also many other books that would make great gifts for a pregnant woman.
So, when choosing a book for a pregnant woman, consider her interests and what stage of pregnancy she is in. Ultimately, the best way to pick a book for a pregnant woman is to ask her what she might be interested in or ask for recommendations from other moms or healthcare providers.
6. Heating Mug or Mug Warmer
---
When you have a baby, it's usually hard to make coffee or tea without interruptions, let alone drink it in peace. It's like you never get a cup of hot coffee or tea anymore.
So, why wouldn't you buy her a heating mug or mug warmer that keeps drinks warm while she multitasks? It will save her time and prevent the need for frequent microwave reheating.
There are many mug warmers with various features, sizes, and designs. Some are very basic and can cost as little as a few dollars, while others are more advanced and can cost several tens of dollars.
If you want the cream of the crop, purchase an Ember Temperature Control Smart Mug 2. It is on the pricier end, but it is worth the money and a perfect Valentine's day gift for a mom-to-be.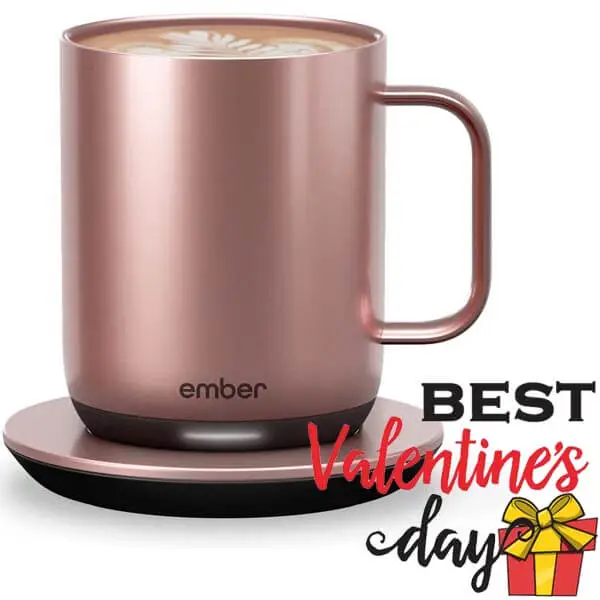 7. Smartwatch for Tracking the Pregnancy
---
A smartwatch, like Fitbit Versa, has features such as tracking physical activity, heart rate, and sleep quality, which can be beneficial for monitoring overall health and wellness during pregnancy.
A Fitbit can help monitor whether she is hitting many prenatal wellness goals her obstetrician and gynecologist will likely recommend.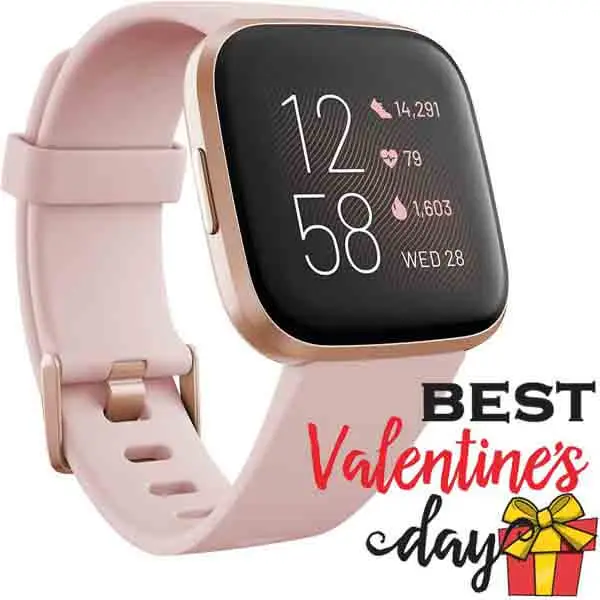 8. Portable Photo Printer
---
A portable printer, like the Fujifilm Instax Mini, can be a practical and thoughtful gift for pregnant women. It helps her to document and share her memories of this special time in her life, which is priceless.
She can instantly print her milestones, such as the first ultrasound and baby bump photos. She can share photos with loved ones or put them in a scrapbook, photo album, or frame to create lasting pregnancy keepsakes.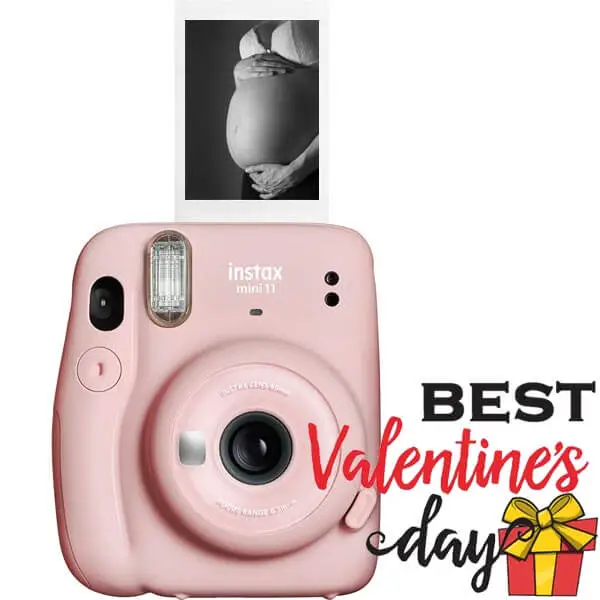 9. Prenatal Yoga
---
The prenatal yoga class could be a thoughtful and unique gift for all women who love yoga. However, it may be a good idea to check with them first to ensure they would be interested in such a gift.
You can buy her a gift certificate at local yoga studios, gyms, and community centers or a subscription to online prenatal yoga classes.
It's a good idea to check the instructor's credentials and ensure they have experience teaching prenatal yoga before purchasing a class.
The cost of prenatal yoga classes can vary depending on several factors, such as location, the instructor's experience and qualifications, and the length and format of the class.
On average, prenatal yoga classes can range from $15 to $35 per session, with packages of multiple classes often offered at a discount.
10. Matching Maternity Robe and Baby Swaddle Set
---
This is a practical and adorable gift for both the mother and baby. It's great that they can use it during pregnancy, delivery, and postpartum.
New moms appreciate its versatility and comfort. It makes them feel special and comfortable and the baby warm and snug.
Just do not forget to consider the recipient's taste and style when choosing colors and patterns!
11. Valentine's Gifts from Boldloft
---
Boldloft is a company that specializes in creating romantic and unique gifts, especially for Valentine's Day. 
Some popular Valentine's Day gifts from Boldloft include:
Coffee mugs
Couple pillowcases
Couple tote bags
Aprons for her and him
Couple t-shirts
Matching keychains
Couple cutting boards
These gifts feature cute and romantic illustrations and designs, making them perfect for expressing love and affection to your significant other.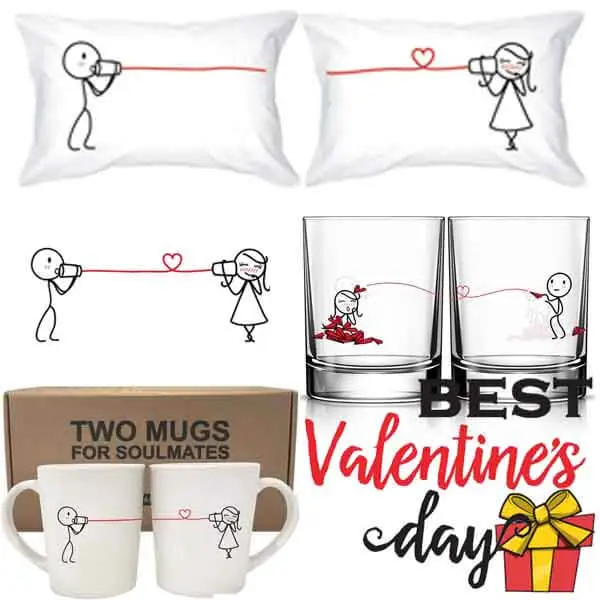 ---
Traditional Valentine's Day gifts for Pregnant Women
Traditional Valentine's Day gifts, such as flowers, chocolates, jewelry, or love notes, can also be a good idea for pregnant women. However, it's important to consider the specific needs and preferences of the pregnant woman to whom you're giving the gift.
For example, a relaxing spa day or a cozy maternity robe could be an excellent choice for pregnant women. On the other hand, chocolates or sweets may not be suitable if she is experiencing morning sickness or has dietary restrictions.
Ultimately, the most important thing is choosing a gift that shows your love and appreciation, which the pregnant woman will enjoy and find useful during this special time.
Best Traditional Valentine's Day gifts for pregnant women
12. Flowers, especially red roses
Flowers are a classic and timeless gift that many people, including pregnant women, appreciate. 
If she enjoys flowers, she will likely appreciate a bouquet of her favorite blooms or a special arrangement made just for her. 
Just make sure to choose a variety that is safe for her to be around, as some flowers can be toxic or cause allergic reactions during pregnancy.
13. Chocolates
A chocolate box can be a nice gift for a pregnant woman. However, be aware of her specific needs and preferences. 
Some pregnant women experience morning sickness or have dietary restrictions that may limit their ability to enjoy sweets.
If she cannot eat chocolate or prefers healthier treats, consider alternative options like fruit, nuts, or dried fruit.
14. Jewelry
Jewelry is a thoughtful and considerate gift she will likely appreciate and treasure. Just consider her personal taste and style when choosing the jewelry piece.
It depends on personal taste, but some popular jewelry options for pregnant women for Valentine's Day include:
Necklace with a heart pendant or birthstone
Bangle bracelet with a meaningful engraving
Earrings, studs, or hoops
Maternity necklace with a charm
Ring with a birthstone or personalized message
Consider the recipient's style and preferences, and choose a piece you think she will love and wear often.
15. Perfume and Scented Candles
Perfume or scented candles may not be the best gift for a pregnant woman, as some fragrances can be strong and may cause headaches or allergic reactions during pregnancy. Pregnancy can affect a woman's sense of smell, making certain scents more potent or unpleasant.
It's always a good idea to check with the pregnant woman before giving her a gift involving fragrance, as her personal preferences and comfort level may have changed during her pregnancy.
Alternative gifts that may be more suitable for pregnant women include skincare products and bath items.
16. Love notes or a heartfelt love letter
A love note or love letter can be a great Valentine's Day gift for a pregnant woman. It's a personal and heartfelt gesture that she can treasure for years.
17. Romantic dinner
You can take her on a romantic dinner for Valentine's Day. Just make sure to consider her comfort and dietary restrictions during pregnancy. And choose a restaurant with a relaxed atmosphere and good food options suitable for her.
18. A soft plush teddy bear
A Teddy bear is a comforting and thoughtful gesture that she can use for herself and her baby. Consider choosing a bear in a neutral color to be suitable for a boy or a girl.
19. A heart-shaped keepsake box or photo frame
These gifts allow her to cherish her pregnancy and growing family memories. You could fill the box with mementos from her pregnancy or place a special photo of the two of you in the frame.
20. A couples' massage or spa day
A couples' massage or spa day can be a good gift for a pregnant wife on Valentine's Day. But you must check with her healthcare provider first to ensure that a massage or spa treatment is safe and appropriate for her during pregnancy. You could also opt for a prenatal massage or spa treatment designed for pregnant women.
21. A surprise romantic getaway
A surprise romantic getaway can be a good gift if her pregnancy progresses normally. However, it's best to check with her healthcare provider first. Furthermore, some women may prefer to avoid travel during pregnancy or have restrictions on their activities. 
---
How to spend a Valentine's Day with your pregnant wife?
You can do many romantic things with your pregnant wife for Valentine's Day. 
Some ideas for spending Valentine's Day with your pregnant lady include:
Cook her a special dinner at home. Choose food she can eat and does not smell unpleasant during pregnancy.
Plan a relaxing spa day for the two of you. Or give your pregnant wife a massage at home. Massage can be a great way to relax and relieve some of the aches and pains of pregnancy. 
Write her a heartfelt love letter.
Take her on a romantic getaway, even if it's just for a day trip. That one is more appropriate for women in early pregnancy.
You can go for a romantic walk or hike (if her doctor approves).
Plan a surprise pregnancy photo shoot.
Buy her a thoughtful gift, such as jewelry or a new piece of clothing for the baby.
Create a memory book of your pregnancy journey together.
Take her out for a romantic dinner at a nice restaurant.
Plan a movie night at home with her favorite films and snacks.
Just spend quality time with her and tell her how much you love her.
Whatever you decide to do, make sure it's something that she will enjoy and remember. Pregnancy can be a special time for both of you, and Valentine's Day is the perfect opportunity to celebrate your love for each other.