Last updated on January 23rd, 2023 at 05:59 pm
The 2023 holiday season is here, and, as we do every year, we are tracking the best newborn baby Black Friday deals for you again!
Black Friday Newborn Baby Deals of 2023
In 2023, Black Friday falls on November 24th!
Black Friday is well known for its excellent sales for parents and parents-to-be. But I can imagine that keeping track of all the Black Friday baby deals can be challenging, especially if you're pregnant or just had a baby. We're here to help you find the best Black Friday deals on baby essentials in 2023.
From our experience, many popular baby brands and big retailers start with discounts sooner, some even a month before Black Friday. That is why we will follow and update deals for the whole month before the big shopping event!
I suggest you bookmark this page and check back from time to time in the month before Black Friday. And, of course, come back on November 25th and find this year's best Black Friday newborn baby deals!
Jump on 2023 Black Friday deals on:
Best Black Friday Baby Deals in 2023
Black Friday Deals on Baby Strollers
I can't imagine life without a baby stroller. A quality stroller is a must-have baby item. It provides a comfortable space for your baby and a convenient spot for your things when you are on the go.
Strollers are often one of the most expensive items on a baby registry, so taking advantage of this year's Black Friday baby stroller deals can save you quite a bit of money!
Here are the best baby stroller deals from this year's sale: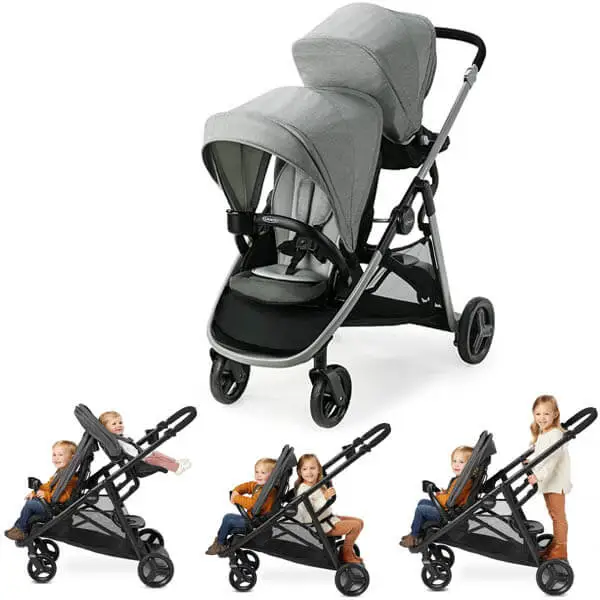 Save 30% on the Graco Ready2Grow LX 2.0 Double Stroller
Baby Jogger Black Friday Sale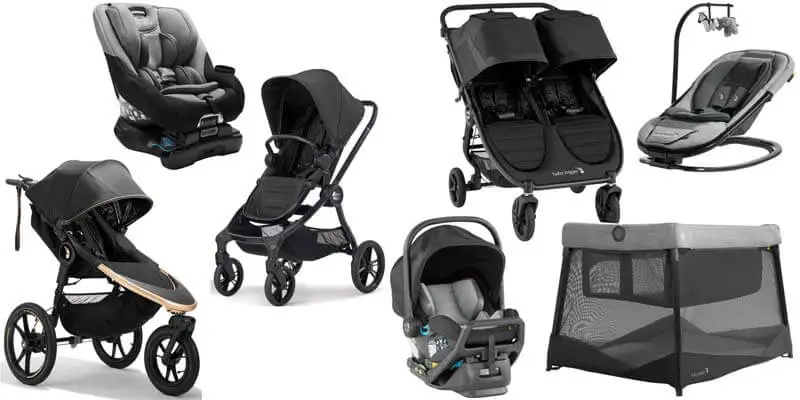 30% off on Baby Jogger Strollers, Car Seats & More
Black Friday Deals on Baby Car Seats
Using a car seat is the best way to protect your newborn when riding in a car. Car seats save lives, so do not hesitate to buy one.
However, there are so many different models that it is tough to find a safe, easy-to-use model at a reasonable price.
​The type of car seat your child needs depends on several things, including his age, size, and developmental needs. But this post focuses on newborns, so we've found the Black Friday deals on car seats for them.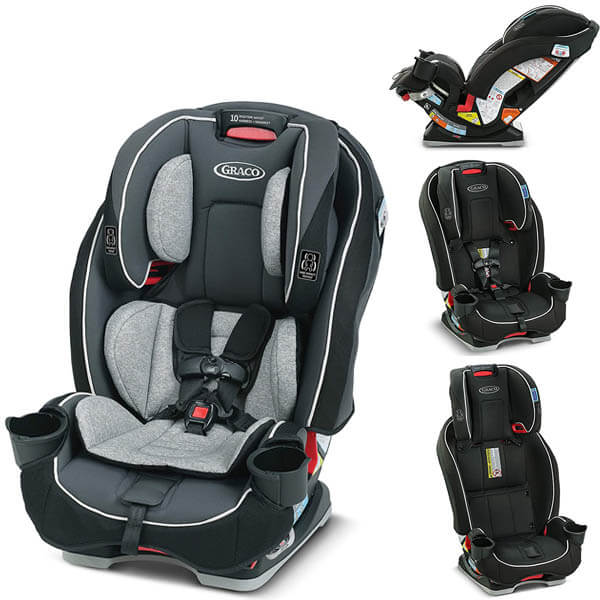 Save 30% on the Graco SlimFit 3 in 1 Car Seat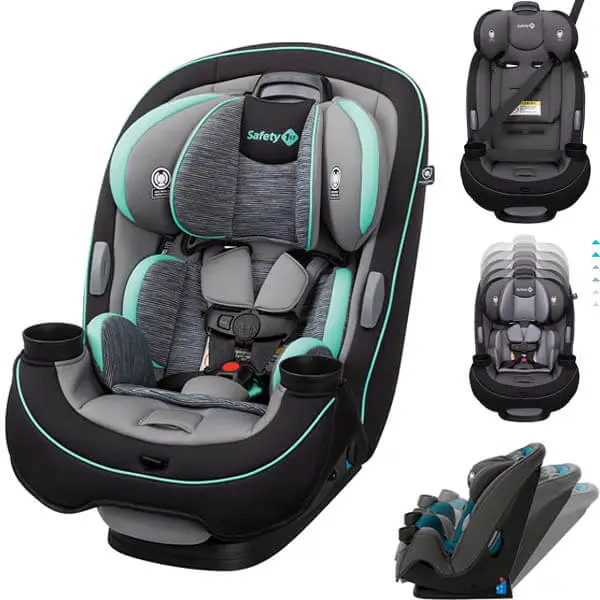 Save 32% on the Safety 1st Grow and Go All-in-One convertible car seat
Black Friday Deals on Baby Swings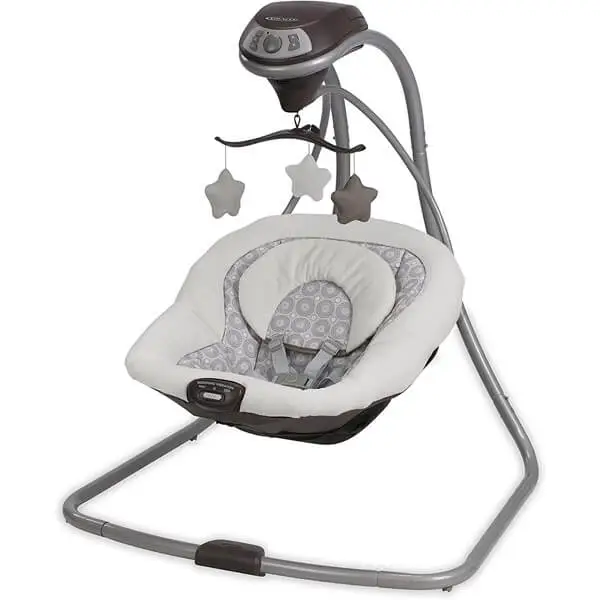 SWINGING: side-to-side swaying motion, 6 speeds
VIBRATION: yes, 2 settings
SOUNDS: yes, 10 songs and 5 nature sounds
TOYS: yes, engaging mobile with 3 soft toys
CONTROL: via buttons on the unit
POWER: batteries or plug-in
WASHABLE SEAT COVER: yes
SAFETY: 5-point harness
Save 30% on Graco Simple Sway Swing
Black Friday Deals on Nursery Chairs
Evolur Harlow Deluxe Glider | Recliner | Rocker | Swivel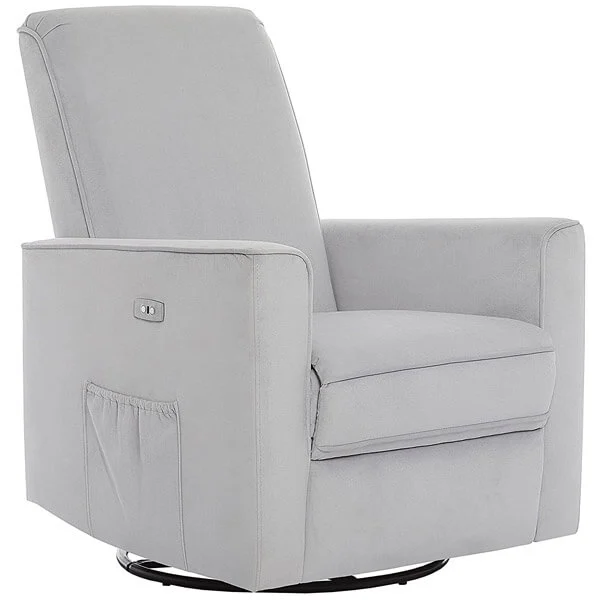 Save up to 33% on the Evolur Harlow nursery chair
Black Friday Deals on Sleep-Related Baby Gear
Find Black Friday deals on:
Cribs
Crib Mattresses
Baby Bassinets
Baby monitors
Nightlights
Crib sheets
Sleeping bags
Best Deals on Baby Cribs:
Babyletto Hudson 3-in-1 Convertible Crib

with Toddler Bed Conversion Kit
Save $59,85 on Babyletto Hudson with Toddler Bed Conversion Kit
Deals on Cribs Mattresses:
Best Deal on a Baby Bassinet:
Newton Bassinet & Bedside Sleeper:
Save $59.99 (20%) on the Newton Bassinet & Bedside Sleeper
coupon code: BIGSALE
Enter the provided code at checkout, and you will get a 20% discount!
Baby Monitor Black Friday Deals: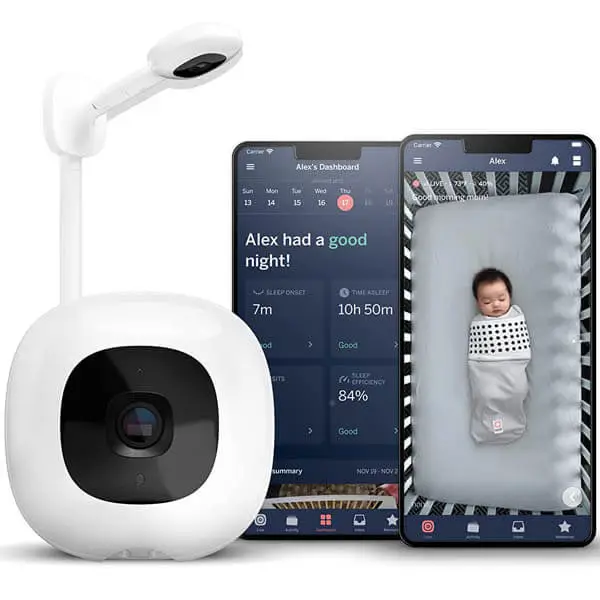 Save $100 on the Nanit Pro Smart Baby Monitor & Wall Mount
RECEIVER: smartphone | crystal-clear 1080p HD video quality, day or night
WiFi: Yes
CONTROLLED VIA APP: Yes | the App supports the Split Screen feature, allowing users to view two cameras on one screen
TALKBACK FUNCTION: Yes
NIGHT VISION: Yes
CAMERA PAN: not available to pan the room
ZOOM: yes, digital
RANGE: unlimited when connected to WiFi 
POWER SOURCE: powered by a standard USB Type-A connector and includes a power adapter to plug into your wall
MOUNT: wall | floor stand | table stand
ADDED FEATURES: tracking and analyzing the baby's sleep patterns to send expert tips to improve sleep quality | sensor-free breathing monitoring | auto-capturing changes and growth for Watch Them Grow timelapse videos | humidity and temperature alerts | adjustable nightlight | white noise and soothing sounds | night vision
Black Friday Deals on Nursery Nightlights: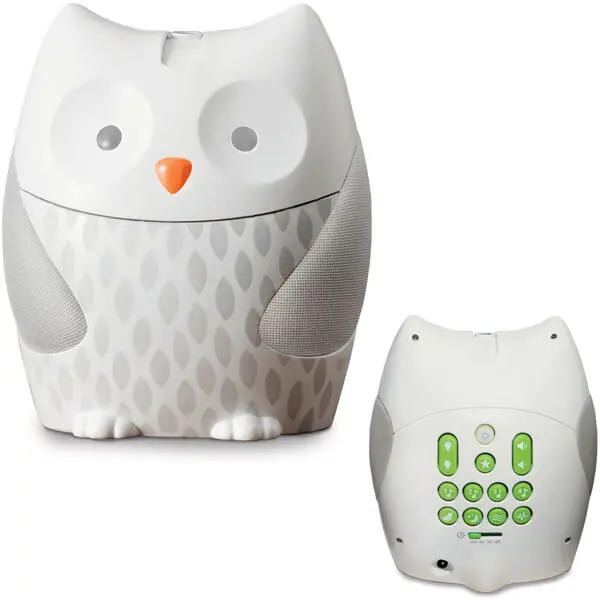 POWER SOURCE: corded electric
CONTROL: buttons on the night light
TIMER: yes, auto-off timer sets for 15, 30, or 60 minutes or continuous play
ADJUSTABLE BRIGHTNESS: yes
MULTICOLOR: no
UNIQUE FEATURES: animal-shaped projector and sound machine
Save 22% on the Skip Hop Baby Soother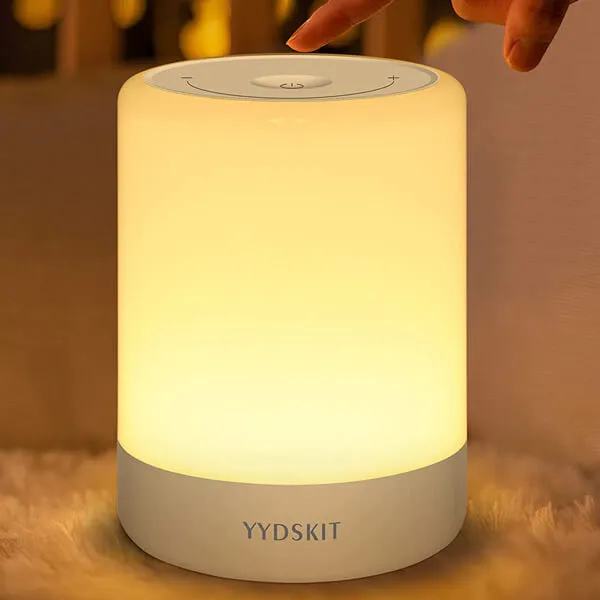 POWER SOURCE: built-in rechargeable lithium battery
CONTROL: touch-controlled
TIMER: no
ADJUSTABLE BRIGHTNESS: yes
MULTICOLOR: yes, 7 customizable colors
UNIQUE FEATURES: portable night light, hanging ring, long battery life
Save 33% on the YYDSKIT Nursery Night Light
POWER SOURCE: USB connection or four AAA size batteries
CONTROL: buttons on the unit
TIMER: no
ADJUSTABLE BRIGHTNESS: no
MULTICOLOR: yes, 9 customizable colors
UNIQUE FEATURES: it has a removable dome that transforms a night light into a Moon Star projector with 360-degree rotation, steady nightlight, or rotating projector
Save 63% on the Luckkid Baby Night Light Moon Star Projector
Black Friday Deals on Newborn Feeding Supplies
Newborn bottles & bottle sets
Baby bottle sterilizers
Breast pumps
Baby Bottle Black Friday Deals: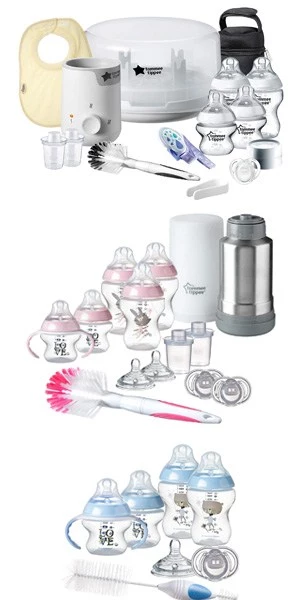 Tommee Tippee already offers great deals on their newborn feeding starter sets. By putting together the most vital kit for feeding and soothing newborns, Tommee Tippee sets make life easier for every new parent.
Their feeding sets include essentials for bottle feeding and soothing a newborn baby, including Advanced Anti-Colic bottles with breast-like, slow-flow nipples, newborn pacifiers, and a bottle brush.
In addition, depending on the starter kit you choose, you can also get other feeding essentials at a reduced price. You can choose between compact microwave sterilizers, bottle warmer, medium-flow anti-colic nipples, removable bottle handles, formula dispensers, travel baby bottle warmer, etc.
Save on Tommee Tippee Newborn Feeding Starter Sets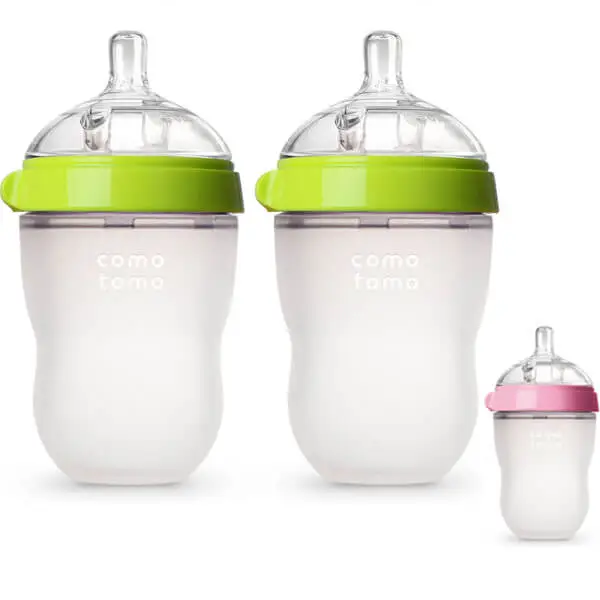 TYPE: ultra wide-neck, breast-like bottle 
MATERIAL: 100% safe, hygienic silicone
NIPPLE: natural, vented nipple with dual anti-colic vents
FLOW: slow flow nipple (compatible with replacement nipples of all flows)
SIZE: 5oz
Save up to 42% on Comotomo Baby Bottle, 5 Ounce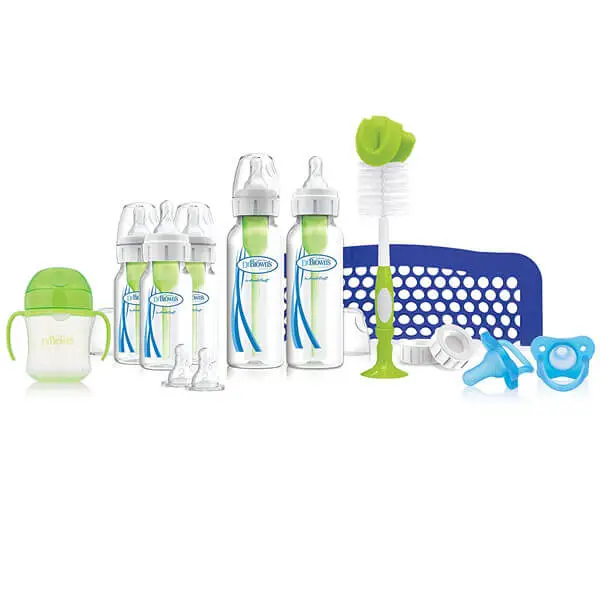 Dr. Brown's Options+ set includes:
3x 4-ounce Dr. Brown's Options plus bottles
2x 8-ounce Dr. Brown's Options plus bottles
5x level 1 nipple (0 month plus)
2x level 2 nipples (3 month plus)
1x soft spout transition cup (6 month plus)
1x silicone dishwasher bag
2x storage travel caps
2x HappyPaci silicone pacifiers
1x bottle brush
Save 25% on Dr. Brown's Anti-Colic Options+ First Year Feeding Set
Deals on Bottle Sterilizing Equipment:
Newborns do not have a fully developed immune system, so they are more prone to infections.
Milk is an easy breeding ground for harmful bacteria, meaning you must wash bottles well every day.
A quality baby bottle sterilizer saves you from worrying if the bottles are cleaned thoroughly enough. In addition, it saves you precious time!
Check up the Black Friday deals on baby bottle sterilizers, and find yourself an efficient helper for every day.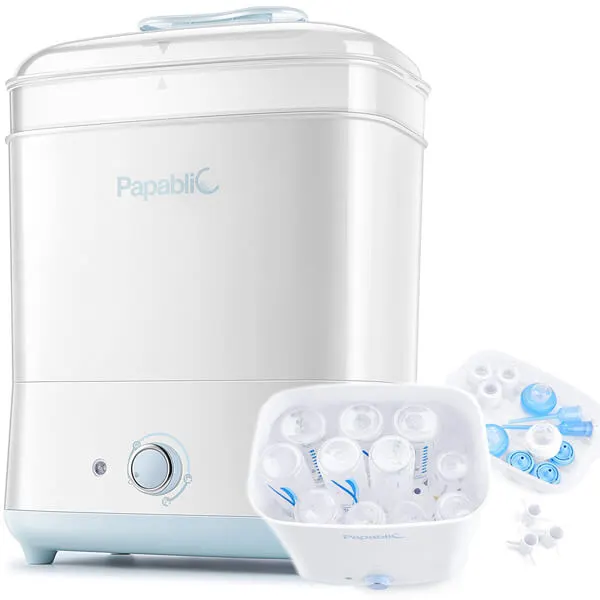 The Papablic is a steam baby bottle sterilizer that works at a higher temperature than your dishwasher. It is a 3-in-1 machine that can sterilize, clean, and dry baby bottles, breast pump pieces, pacifiers, teethers, and plastic toys clean, etc.
It boasts a large capacity container to sterilize up to 11 bottles and keep them safe for over 12 hours.
Save 34% on the Papablic Baby Bottle Electric Steam Sterilizer and Dryer
Black Friday Deals on Breast Pumps: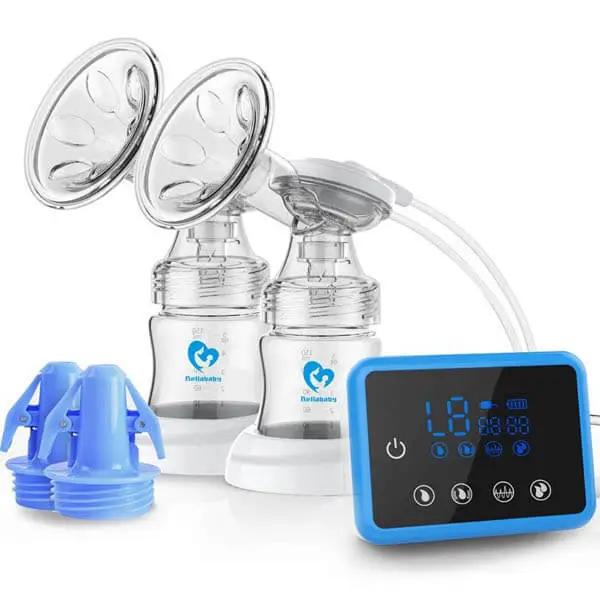 Come with 2 storage bag adapters
4 sucking modes and 9 levels of suction
Pain-free and comfortable
Enables pumping directly in a storage bag
Built-in large-capacity battery for wireless use
Large LCD
Fast USB rechargeable
Completely closed system
Save 44% on the Bellababy Double Electric Breast Feeding Pump
Double electric breast pump
Portable and lightweight for on-the-go moms
Touchscreen controls
Built-in battery for wireless use
USB rechargeable
Bluetooth connectivity to the MyMedela app
Completely closed system
Hands-free pumping with Easy Expression bustier (sold separately)
Save 31% on the Medela Freestyle Flex Breast Pump
What is the best newborn gear to buy on Black Friday?
Searching among many, more or less, good Black Friday newborn sales can soon become overwhelming, especially for a pregnant woman.
Some of the priciest newborn baby gear goes on sale for Black Friday, but I suggest you focus on items you really need! Numerous deals can quickly overpower rational thinking, leading to ordering a bunch of baby stuff you don't even need.
Those who want to save the most should focus on high-budget newborn things, as there will be the most significant savings. Buying a crib, nursery furniture, stroller, car seat, and similar baby products on Black Friday will definitely save you the most money.
A 10% discount on a newborn bottle saves less than a 10% discount on a crib. However, if you need a bottle, purchase it on Black Friday anyway. Why not? Each dollar counts!
A Black Friday is undoubtedly a major win for new and expectant parents looking to save big.
Where is the best place to buy baby things on Black Friday?
Should you buy online or offline?
That depends on many factors and the item you are buying. 
Things like baby bottles, baby cameras, nursery nightlights, etc., are best to buy online. You have to be familiar only with their specifications, which you can find online. I do not see a reason why you would crowd in stores, especially at these times.
However, you might want to check baby equipment, such as a stroller or nursery furniture, in person. In this case, the best scenario is stopping in the store and seeing them in person. But avoid crowds, and do that at least a month before Black Friday, and order the item online on Black Friday.
What do you gain by ordering newborn baby gear online on Black Friday?
First of all, you will avoid crowds, which is especially important at this time! Shopping from home is comfortable and less stressful, particularly with a pregnant belly!
Winter, indoor space, and crowds do not go hand-in-hand with avoiding viruses! Being pregnant and sick is very unpleasant, so avoiding closed areas with lots of people is better.
Buying baby gear online enables access to a broader range of Black Friday deals, so you have a better chance of finding the best offer.
There is a big chance you will get free delivery and special "web only" newborn baby deals on Black Friday.
Tips to make the most of your Black Friday shopping
1. Research well before Black Friday!
Start planning what you need when at least at the beginning of November, if not even before. Think about all the places where you can buy newborn equipment on Black Friday. Will you buy online or in your local stores? 
Also, think about what time of the day is best to buy online or in your local stores. Make a plan to line up your purchases!
Newborn equipment is "hot stuff" on Black Friday, so be aware you will have plenty of competition from other expecting parents. So, we suggest you start with your online purchasing as soon as possible. Even better, try to find early Black Friday newborn deals. We are tracking them at least a month before, so bookmark our page!  
Send your husband there if the item is on sale in your local store. Of course, as soon as possible!
2. Resist the impulse purchase!
Make a plan for what you need, what would be good to have, and what you really do not need! And stick to it!
There are numerous baby products, and parents usually want all of them for their little bundle of joy. I have been there!
The temptation of the Black Friday sale is even bigger! Set your budget!
3. Look for the first "web only" Black Friday newborn deals.
Many online early Black Friday deals will be available up to a month before the big day. 
4. Sign up for retail newsletters!
Sign up for early Black Friday alerts of all your favorite baby stores. These notifications will help you catch the early discounts. 
5. Shop high-ticket items first!
High-ticket items are usually the first ones to sell out. The stock of strollers, car seats, cribs, nursery gliders, and other furniture is usually smaller than those of bottles or toys.
Shop smaller baby belongings later on Black Friday since they are on sale more frequently. The money saved is also much smaller.
Will Black Friday Sales start any sooner?
Yes, we expect deals to start increasing a week to a whole month in advance and, in most cases, last until the end of the weekend after Black Friday.
I suggest you bookmark this page and revisit it to find updates and new early Black Friday offers for newborns and more information on what to expect.