Last Updated on September 3, 2020 by Ines
Different Types of Baby Cribs – which one should you buy?
When you start looking for a new crib, you suddenly realize you have to consider a lot more than just the color of the crib. Actually, there are so many different types of baby cribs that it can become a little confusing. Full-size cribs, mini cribs, convertible cribs, portable cribs, folding cribs on the wheels and more.
Don't get me wrong, so many different types of baby cribs exist because of us, parents! Nowadays you can get a lot more than just a sleeping place for your baby.
How to choose the right type of baby crib?
Parents want only the best for their babies. So first and foremost, the crib must be safe! Other than that, when choosing the right type of baby crib, there is no right and wrong. You have to pick up the one, that will combine with your living environment and offers everything you and your baby need.
ALSO: New baby crib safety standards

What should you consider before deciding on a crib type?
If you know what to look for, buying a new crib should be a pleasant experience!
The first and most important factor for everyone is the available space. You don't want a big bulky crib in a tiny little room. And why would you, if there is a lot of beautiful and comfortable mini cribs on the market. And vice-versa, if you have enough space, you can buy a full-size convertible crib or even a combo crib.
Other things to consider:
Do you want a stationary or portable crib on wheels?
Do you want a mini or full-size crib?
If you are short, a low profile crib might be a good solution for you.
How long you intend to use the crib? Should it grow with your child?
If you decide on a convertible crib: How many conversions (toddler bed, daybed, full-size bed) should the crib have?
Do you want a crib that can fold up as well?
Do you need a crib for traveling?
If you want a crib with a changing table, you can pick a combo crib.
You can decide for an additional drawer underneath the crib.
If you know answers to all the questions above, finding a perfect crib type shouldn't be a problem anymore! So, let's see how many different crib types exist and what features they can offer you.
---
Size and shapes of Baby Cribs
CRIB SIZE:
mini crib
full-size, standard crib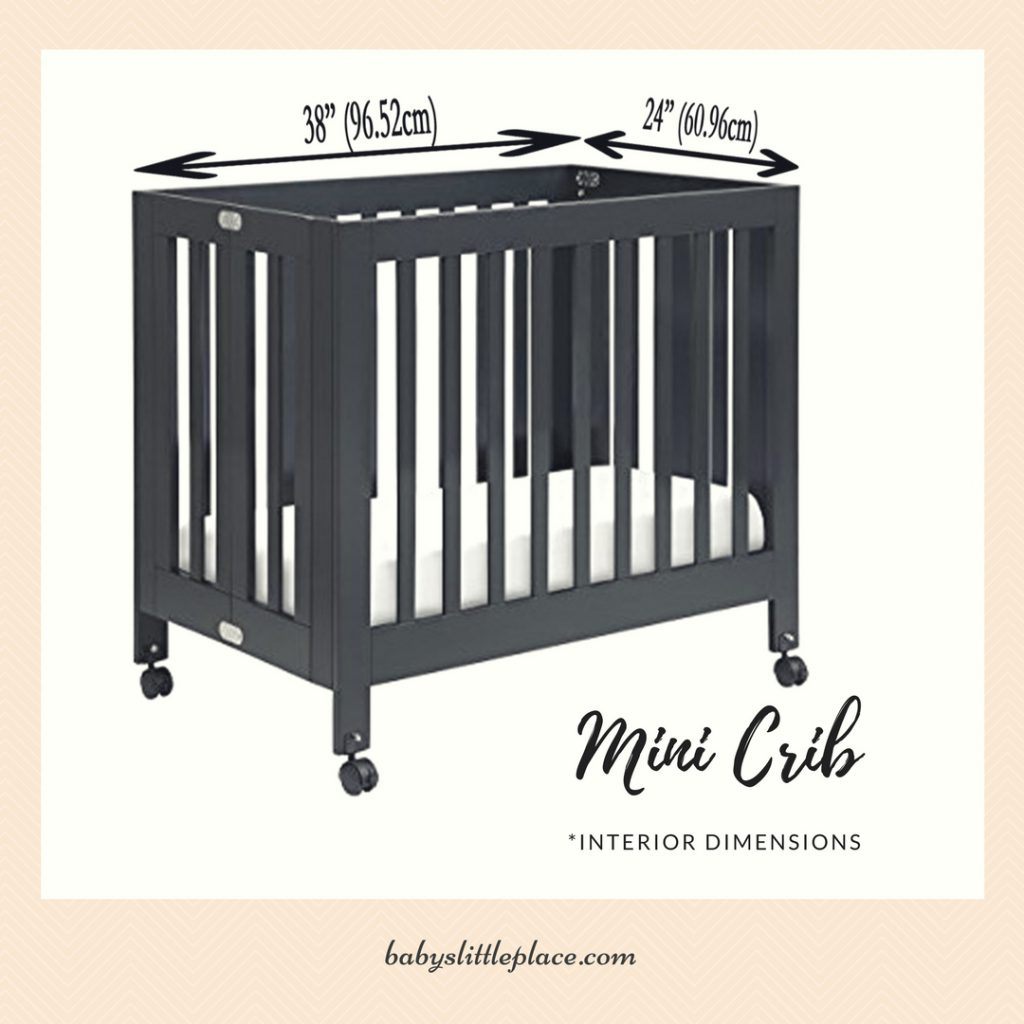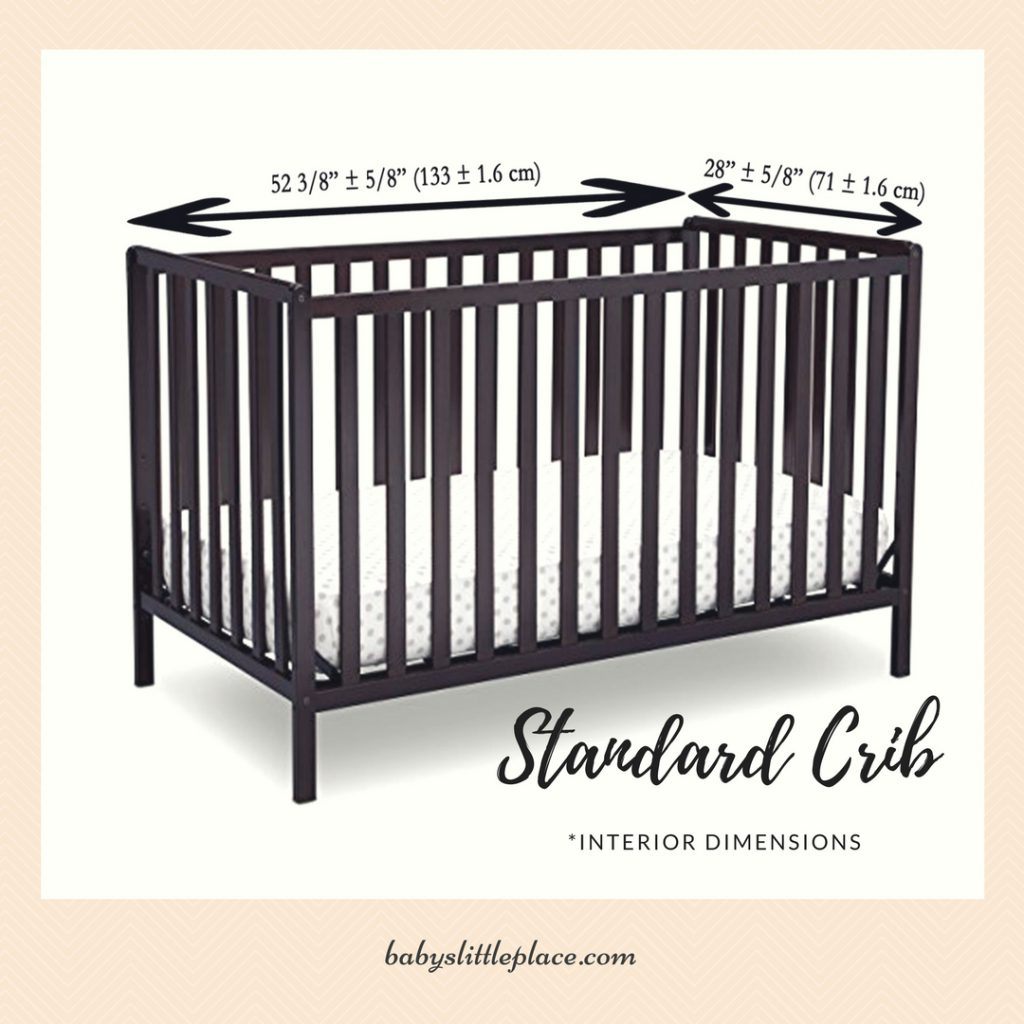 Why would you buy a mini, not a full-size baby crib?
If you are short of space, you should think about purchasing a mini crib. Because they are small and don't have a bulky design, mini cribs fit perfectly into smaller rooms.
Even though mini cribs are smaller, they are as comfortable and sturdy as their bigger sisters. Don't overlook them, just because they are mini! Yes, your baby will outgrow the crib stage sooner, but mini cribs have numerous features that can come in handy for your family needs.
A mini crib is also a good choice in the following cases:
If you have twins: Two mini instead full-size cribs will save you a lot of space.
Folding mini crib is a perfect choice for grandma's house, caregivers or daycares. They fold up easily, quick and small.
For easy moving around the house, you can decide on a model with wheels. Because of the smaller dimensions, there won't be any problems with fitting through door frames.
If you want a convertible crib, but you don't have enough space for a bigger model.
In combination with changing table, you can get even a mini combination or multipurpose cribs.
See, you can get everything in a smaller package too! But don't forget, that baby will outgrow it sooner as the full-size crib.
Mini crib is cheaper than a full-size crib: smaller crib ↔ smaller costs.
CRIB SHAPES:
1. rectangular cribs:
full-size baby cribs
small or mini baby cribs
2. oval cribs
---
Types of baby cribs
regular cribs
convertible cribs
cribs with an attached changing table
portable cribs
oval cribs
Classic, non-convertible baby cribs
A classic or regular crib is a traditional first bed for your baby. You can get the crib in both sizes, mini or full-size. But classic cribs are rare, as parents usually want more from the crib.
Because it can't convert into bigger beds, it can be used only as a crib. Your baby can use it until he reaches 18-24 months. It is a sturdy and comfortable crib, with four fixed sides. As it is non-convertible, it's lighter and generally the cheapest type of full-size crib.
Why would you decide for this crib type?
if you plan to have another baby soon, and you will move the older one in a different bed
if  you don't want to use a toddler bed or daybed, and you will move your child into a big bed right away
---
Convertible Cribs
A convertible crib can be a lifetime crib for your child, as it is designed to grow with your baby. You can convert it from a crib to toddler bed, daybed, twin, full, and/or even a queen bed.
Convertible cribs are the most popular option for parents. Why? Because of their versatility.
These cribs are built to last and can be even the only bed for the majority of your child's life. But, they cost more than classic cribs, are heavier and take little more space.
Usually, you need to purchase additional parts for conversions. For instance, a toddler guardrail or full-size conversion kit for the last transformation.
We always recommend buying a conversion kit at the same time as the crib. It will take years before your baby grows into a teen and your crib might won't be on the market anymore.
Depends on the available conversions, there are three different types of convertible cribs:
2-in-1 convertible crib: This is a model that transforms from a crib to one bigger bed. Usually into a toddler or daybed, but there are models that can convert directly into a full-size bed.
3-in-1 convertible crib: Crib converts into two bigger beds. It can convert from a crib to a toddler bed, and later into a daybed. Or it can skip one of these stages and transform directly into a final adolescent sized bed. If so, 3 stages are: crib → toddler bed or daybed → full-sized bed.
4-in-1 convertible crib: This is the big boss of the convertible cribs, as it can last forever. No wonder it is the most popular choice among parents. It has four stages. The crib converts from a baby crib to a toddler bed. With rising the mattress and removing the safety rail, it becomes a daybed. And finally, with the additional parts, you can transform the daybed into a full-size bed.
Read the product description carefully. In most cases, you will have to buy the toddler guard rail and full-size bed conversion kit separately.
Some of the best full-size convertible cribs are:
Some of the best mini convertible cribs are:
---
Cribs with changing table
You can also find them under the following names:
combo cribs
combination cribs
multipurpose cribs
multifunctional cribs
Combo cribs incorporate other pieces of furniture into their design. That gives added functionality to the crib and create more space in the smaller nursery. Changer, shelf storage or dresser are most common incorporated furniture in combo cribs.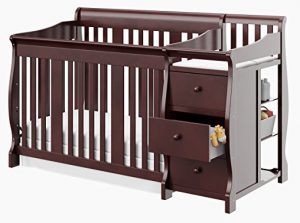 Combo crib is available in mini or full-size. Although most combo cribs are convertible, there are some non-convertible models on the market.
In the last conversion, the detached changing table becomes a nightstand. Combo crib is good money and space-saving solution for smaller rooms.
RELATED READING:
---
Portable cribs
Parents on the go will appreciate the light-weight of the portable crib, especially if we are talking about mini portable or travel crib.
Portable cribs are divided into three groups:
portable cribs on wheels that do not fold up: full-size or mini wooden cribs on wheels (can be convertible)
folding cribs on wheels: full-size or mini wooden cribs with a folding mechanism (non-convertible, usually on wheels)
travel cribs: classic travel crib with fabric mesh that can fold into a backpack or bag
RELATED READING:
---
What about Oval Cribs?
Oval or round crib is a unique looking crib. It requires a lot of space, as it is meant to be in the center of the room.
Oval cribs can also convert to different beds. So these cribs grow with your child! But ask yourself will your child still likes to sleep in the center of the room when he grows up.
An oval crib is certainly a great and modern piece of furniture. Because of its unique look, more and more parents decide this type of crib.   And the downsides? You may have difficulties with finding the right mattress and sheets for round cribs. And yes, they cost more!    
THE BEST OVAL CRIBS: 
---
Choosing between different types of baby cribs
Follow these simple steps, and in the end, you should know what type of crib is the best for your family.
Measure the available space for your crib. As I said, oval cribs took a lot of space as they are designed to be a centerpiece of the nursery. Rectangular cribs, take less space and even than, for a smaller nursery, you can buy a mini, not a full-size crib.
Ask yourself what do you expect from the crib. Do you need a steady or portable crib, convertible or non-convertible, etc.?
Last but not least, you have to set up your price limit. Believe me, I know how tempting it can become. But let me tell you something else, you can get a good, sturdy and safe crib, even for a lower budget!
I am sure you will find the perfect crib for your baby, regardless of your budget. On our site, you can also find many crib reviews and lists of the best models in different cribs types.
---
A quick summary of all crib types
Full-size baby cribs:
Mini baby cribs:
mini regular crib: small crib that does not convert
mini convertible crib: small crib which converts into different beds
mini combination crib: another piece of furniture is attached to the mini crib
mini convertible & combination crib: a mini combo crib, that can convert into bigger beds
mini portable crib: small crib with folding mechanism and wheels
Oval baby cribs:
standard oval or round crib: you can use it only as a crib
convertible oval crib: it converts into different bed options
---
I hope this article had been helpful to you! We made it because we want to reduce the new parent's stress and make a crib buying experience pleasant and fun.
Please, if you have any questions, leave them in the comments below. Tell us if you have some other issues with the decision about the crib type. Or if there are other things to consider, and we didn't mention them. We are always happy to learn new things!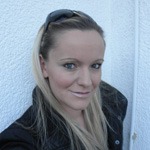 Hello!
I am the founder of Baby's Little Place. I'm a mom to the one-year-old daughter and I know how overwhelming could be when you are looking at things and tips for a new baby, especially if you are a first-time parent. That's why I set up this site…because I want to do something I am passionate about, as well as I want to help new parents and parents to be.

I hope you enjoyed reading my article! If you have any questions or comments, please leave them down below. I will be happy to discuss it with you!