Tiny Love Portable Mobile
Last Updated on April 3, 2020 by Ines
Tiny Love Portable Mobile Review
Tiny Love portable mobile is a colorful and engaging mobile that goes everywhere with you and your baby. As it folds up easily, it's a perfect choice for parents on the go. This travel mobile is not just for entertaining and soothing babies, because it gives them a sense of security as well. Why? It is a familiar toy for your baby, which can calm her down wherever you are.
PROS:
you can take a spinning motor with you wherever you go
versatility: you can attach the mobile on almost anything
four different models
different melodies
easy assembly
two settings: rotation with or without music
good value for the price
easily folds up
CONS:
volume is not adjustable
it doesn't have an option to choose which song/tune is playing
bigger babies can grab and pull down mobile pretty easily
Most portable mobiles have the option to take only hanging toys on the go. That is not the case here! With Tiny Love portable mobile, you take the whole spinning unit with you. So, toys won't just dangle from the stroller canopy or car seat, as they can rotate with an accompaniment of the music as well.
Although you can easily take the whole unit, you can leave the mobile arm on the crib and use the other two connectors to secure the mobile on other baby equipment.
Tiny Love travel mobile comes with a choice of three different connectors. You can switch between them quickly and easily, and each connector is specific to your baby's location:
long arm attachment which fits on almost any crib, most of the bassinets and play-yards
a crocodile type clip for the canopy of a stroller
a Velcro strap for the handle of a car seat
---
How can you use Tiny Love portable mobile?
You can easily take the whole unit with you: a spinning motor with hanging toys on a mobile arm. This travel mobile is lightweight, with a mobile arm that can attach and detach in a second.
You can leave the mobile arm on a crib, and use only a spinning motor whit hanging toys. In this case, you can secure the mobile with a clamp or Velcro strap.
The connectors are sturdy and built for the purpose, with the clamp being the most versatile as it can easily clip onto almost anything.
TOYS:
All designs have three soft characters that rotate facing downwards, so the baby can clearly see them. Tiny Love also included a lot of bright, vivid colors and patterns in the design of this portable mobile.
It is available in four different designs that differ because of the patterns, colors and hanging toys:
Meadow Days: with a hedgehog, fox, and bird
Animal Friends – Blue: with frog, bunny, and little bird
Tiny Princess: with flower, butterfly, and ladybug
Tiny Princess Tales: with mouse, chicken, and fox
ROTATION:
rotating direction: clockwise
you can switch between two modes, as it can rotate with or without music
MUSIC:
music duration: it turns off automatically after 30min
volume setting: no
number of melodies: 5 different nursery rhymes
switching between sounds: the mobile plays on a continuous loop and doesn't have an option to choose which song/tune is playing
LIGHTS:
→ mobile doesn't have night light or projector
REMOTE CONTROL:
→ no
---
TECHNICAL DETAILS of Tiny Love portable mobile:
weight: 1.44 pounds
dimensions: 4.3 x 13.6 x 7.7 inches
batteries: 3 AA batteries required
---
AGE:
as a crib mobile: 0 to 6 months (You are not always beside the baby when he is in the crib. So when the baby can reach the mobile you need to detach it from the crib.)
if he can't reach the mobile, you can use it longer
you can use it longer on a stroller canopy or car seat, where you can see your baby
---
WARRANTY:
The warranty for Tiny Love portable mobile is 6 months from the date of purchase with a receipt.
---
Frequently Asked Questions about Tiny Love portable mobile
1. Does the mobile rotate while the music plays, or is it in a fixed position and only plays music?
The mobile has two settings. It can rotate with or without music. It does not play only the music in a fixed position.
2. How to clean/wash the animal friends?
Tiny Love recommends cleaning the mobile and toys with a damp cloth and mild soap.
3. Are toys removable?
No
4. Is this mobile lead, latex, and BPA free?
Tiny Love Take-Along Mobiles are lead, latex and BPA free.
5. What is the difference between mobile versions?
The only difference is the colors used and the design of the toys.
6. Do mobile toys make noise when shaken or does it just spin and play music?
It just spins and plays music.
---
Tiny Love portable mobile is a perfect solution for parents
who don't want to buy a really big mobile for their baby's crib
who want something that will go anywhere with them
who want something they can use on a crib, car seat or stroller
And last but not least, the mobile is not just for entertaining and soothing your baby, as it also contributes to her language and visual development. While music stimulates baby's linguistic faculties, vivid colors, textures, different patterns, and moving parts enrich babies' visual experiences, helping them learn to focus on objects and track movement with their eyes.
Tiny Love portable mobile is the best travel mobile on the market. It has a lot of useful features, but it's biggest attributes are the fact that you take the whole spinning motor with you, affordable price, and easy installation with multiple choices.
Articles you might like: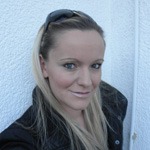 Hello!
I am the founder of Baby's Little Place. I'm a mom to the one-year-old daughter and I know how overwhelming could be when you are looking at things and tips for a new baby, especially if you are a first-time parent. That's why I set up this site…because I want to do something I am passionate about, as well as I want to help new parents and parents to be.

I hope you enjoyed reading my article! If you have any questions or comments, please leave them down below. I will be happy to discuss it with you!
---
---