Parents are trying different methods to make the Pack 'n Play dark enough for sleep. However, some techniques are not safe, especially for newborns and young babies. That's why I want to show you how to darken your Pack 'n Play safely.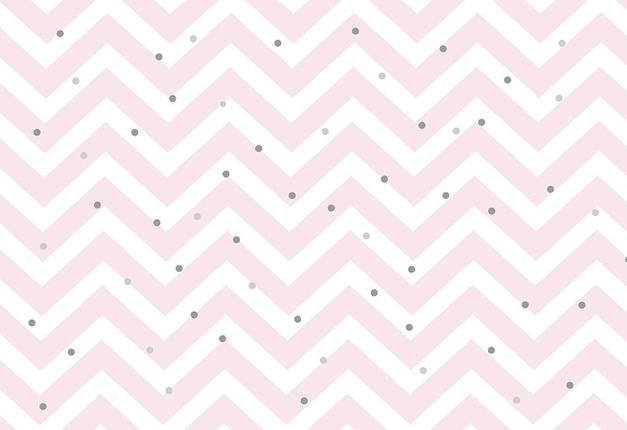 Darken your Pack 'n Play safely!
When using your Pack 'n Play at home, you can probably retreat to another room and darken the one with your sleeping baby.
Curtains, blinds, shutters, drapery … you have numerous options to darken the room, so your baby can sleep soundly while you are enjoying in the other room.
But what about on the road? Most of us usually share a room with the baby when staying in a hotel, friends' house, or family members' home.
You don't want to go to bed every time the baby does. In this case, it's great to be able to dim the baby's Pack 'n Play while keeping the room bright.
So, what can you do to make your Pack 'n Play dark enough for your baby to sleep?
Yeah, I know, another baby gear that makes you wonder if it's even worth it. Based on my experience, it definitely is. Parents who have already decided to buy a Pack 'n Play darkening tent swear by it too.
What is a Pack 'n Play darkening cover?
A blackout tent (also called a darkening cover, Pack 'n Play shade, blackout canopy, darkening tent) is a unique cover explicitly made to darken Pack 'n Plays, Playards, traveling cribs, portable cribs, and/or mini cribs. 
Using a Pack 'n Play darkening cover is the safest, easiest, and most convenient way to provide a dark and distraction-free sleeping environment when the light in the room is still on!
Blackout tents are tested to be safe for the baby and are certainly better and safer than homemade alternatives!
We have reviewed and described Pack 'n Play darkening covers in the post: The best blackout tents in 2022. By reading it, you will learn the difference between darkening tent and cover, everything about their features, and our top picks in both categories. Or you can check their price and features on Walmart and Amazon: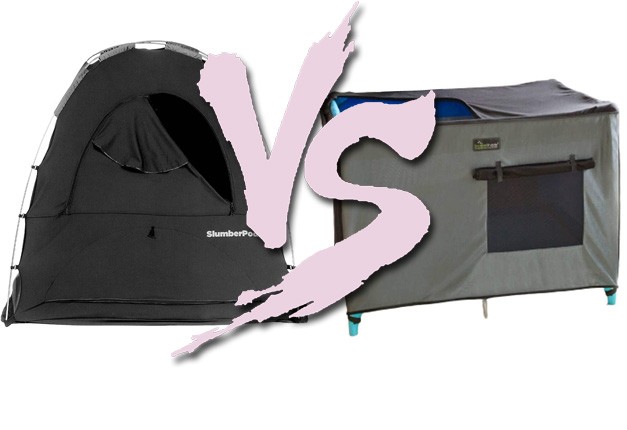 You might find our top-rated darkening covers a bit too expensive. If so, you can opt for a cheaper alternative, such as Dofilachy Pack 'n Play crib canopy cover. An affordable cover is still a better and safer decision than a sheet or curtain!
---
Are there safe alternatives to darkening your Pack 'n Play?
Sleeping is the most vulnerable time for your infant, so it is vital to follow safe sleep recommendations.
The American Academy of Pediatrics (AAP) recommends a Pack 'n Play as one of the safest sleeping options for a baby. So, by purchasing a certified Pack 'n Play you have already made a big step towards your child's safety. However, to maintain its highest safety, you must also use your Pack 'n Play correctly!
Out of the many safe sleep recommendations, I would like to address three:
Keep the Pack 'n Play away from blinds, windows, or anything else your baby can pull down. Blinds or curtain cords on a baby's reach increase the risk of strangulation.
Keep soft objects and loose bedding away from the infant's Pack 'n Play!
Never put pillows, blankets, and sheepskins in a baby's sleep environment.
We can conclude there shouldn't be loose material near the Pack 'n Play. So, the common parenting solution, a sheet or curtain over the Pack 'n Play, is definitely not recommended. → If the sheet ends up inside the Pack 'n Play while your baby is sleeping, it poses a high risk of suffocation.
Maybe you're thinking of tieing a sheet to the Pack 'n Play with a string. Don't do that, as strings near the baby heighten the risk of strangulation.
---
Other Pack 'n Play darkening techniques:
Out of many questionable Pack 'n Play covering techniques, is using sheets or curtains the most frequent one. However, some also use other more or less strange Pack 'n Play darkening techniques that I will describe below.
Even though they may sound like an effective free solution, they are not the best idea. It is certainly not a method I will use or recommend!
1. Using furniture to block light:
Placing the furniture in front of or around the Pack 'n Play can block direct sunlight and provide some shade. However, it is not efficient against ceiling lights, and it actually doesn't make the sleeping area much darker during the day either.
And last but not least, do you really want to deal with "rearranging a room" every time you are on the road.
2. Some set their Pack 'n Play in a dark closet:
This one sounds a little bit scary to me. However, if you have a large closet available, it may work. But you need a huge closet, and you have to have it available everywhere you go!
You have to ensure no clothes hang above or around the Pack 'n Play when your baby is in the Playard! Furthermore, the closet must be airy with enough air circulation and not too hot!
So while there is a potential, most likely, you can not provide such conditions everywhere you are.
3. A Pack 'n Play in the bathroom:
Some set the Pack 'n Play in the bathroom. As weird as it sounds, it somehow makes sense.
All hotel rooms have a bathroom. So, assuming the bathroom is big enough to put a Pack 'n Play in it, it might work. But what if you have to pee? I wouldn't feel comfortable using the bathroom with my baby sleeping in it. This would probably also wake up the baby.
If you think about this technique, use only a well-ventilated bathroom that is not too hot or humid!
---
Bottom line
How to make the Pack 'n Play dark enough for sleep?
You can make your Pack 'n Play dark enough for sleep by using a darkening tent or a cover made specifically for this purpose!
A Pack 'n Play blackout tent or darkening cover is the best, the safest, and the most convenient technique!
Although there are cost-free alternatives, we do not recommend any of them! They might sound tempting and efficient, but they are not safe and heighten the risk of suffocation and/or strangulation!